People Moves
Summary Of Global Executive Moves In Wealth Management – December 2021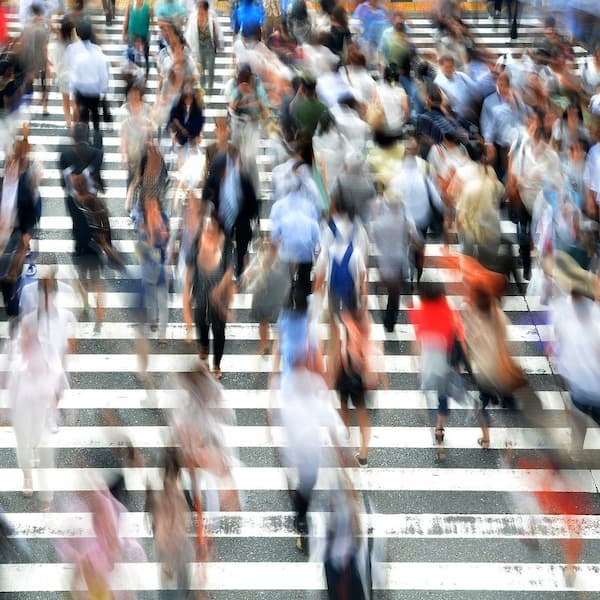 Asia-Pacific
United Overseas Bank has appointed Khoo Lin Wein as managing director and regional market head for Southeast Asia under its private banking arm. Khoo, who reports to Chew Mun Yew, UOB's private wealth head, is responsible for "expanding the bank's HNW client base across Southeast Asia and developing progressive products and services to meet their needs," the Singapore-based bank said. Khoo did not directly replace anyone in this role.
State Street Global Advisors, the asset management arm of US-based State Street, named Dr Xinting Jia as ESG investment strategist for Asia-Pacific. The role is a new one at the firm. Dr Jia reports globally to Karen Wong, global head of ESG and sustainable investing, and regionally to Michele Barlow, head of strategy and research for Asia-Pacific. She is based in Melbourne. Prior to this, Dr Jia worked at CareSuper, an industry superannuation fund in Australia, where she was an ESG specialist.
LaSalle Investment Management named Simon Howard and Michael Stratton as co-heads of its Australian operations. Both report to Keith Fujii, head of Asia-Pacific, based in Tokyo.
PGIM Investments, part of US-listed Prudential Financial, made a number of senior hires in Asia.
Sashi Nambiar joined as managing director, head of Southeast Asia, a newly-created role in which he leads the firm's sales and distribution efforts in key markets in the ASEAN region. Nambiar is based in Singapore and reports to Jessica Jones, PGIM Investments' head of Asia. Nambiar was previously with Wellington Management, where he was MD, global wealth.
PGIM Investments also hired Wincy Mak as head of marketing Hong Kong and Southeast Asia, to provide further support for business growth and brand presence in the region. Mak, who reports to Debra Probst, head of international client marketing, joined from abrdn (formerly Aberdeen Standard Investments) where she was head of marketing for Hong Kong and China.
Fidelity International appointed Emmanuelle Pecenicic as head of digital propositions and partnerships, Asia. In this newly-created role, Pecenicic is responsible for leading Fidelity's digitally-led strategy in the region. Pecenicic was previously at BNP Paribas Asset Management, where she recently led the firm's global digital strategy.
VP Bank appointed Chris Chee as its chief risk officer, Asia. Based in Hong Kong, Chee is responsible for all risk management strategies and operations, and supervises the bank's legal and compliance functions in Asia. He reports regionally to Pamela Hsu Phua, VP chief executive Asia, and functionally to Patrick Bont, VP's group chief risk officer. Most recently he was chief legal, compliance and risk officer at BIL Wealth Management where he was responsible for the firm's implementation and execution of the legal and compliance framework.
iCapital Network, the fintech platform for alternative assets, appointed Masato Degawa as its senior advisor for the Japanese market. Degawa is based in Tokyo. Degawa has more than 30 years of experience and has held several leadership positions with global asset management firms, including president and representative director of BlackRock Japan.
Cambridge Associates brought back Audrey The-Dumas as managing director in its Singapore office. The-Dumas is responsible for building, implementing, and managing custom private investment (private equity and venture capital) portfolios for institutions, family offices and high net worth individuals in Asia. A former CA team member, The-Dumas brings nearly 20 years of investment industry experience. Previously, she worked at Schroders and HarbourVest Partners, before returning to Cambridge Associates.
Expatriate Law appointed Alexander Knight of London Chambers, 36 Family, to its Singapore team. Knight advises expatriates based in Singapore on the family laws of England and Wales, and conducts their divorce and other family law matters through the English courts.
Eastspring Investments named Stuart Wilson as head of sustainability. Wilson, who is based in Singapore, reports to Wai-Kwong Seck, chief executive, Eastspring Investments Group.
Julius Baer promoted Jeffrey Tan as head of fund specialists for Hong Kong. Previously, Tan was a member of the Swiss bank's fund specialists team in the Asian jurisdiction. Based in Hong Kong, Tan is responsible for funds advisory for clients in Greater China, covering traditional and alternative investments. Prior to joining Bank Julius Baer in 2018, Tan was a funds specialist at Deutsche Bank Wealth Management for three years.
Credit Suisse said named Toshihiro Yamamura as head of its Japanese private banking business, having held that role on an interim basis since February 2021. Yamamura is based in Tokyo and has been with Credit Suisse for 11 years. Hiroyuki Naito, meanwhile, took on the role of team leader, moving on from his post as an expert relationship manager cluster head. He has been with Credit Suisse for five years. Naito spent 18 years working with ultra-high net worth clients, according to an internal memo seen by this news service.
RBC Wealth Management named two senior leaders in Asia as well as a number of other joiners in the region. Ignatius (Iggy) KK Chong, previously head of private banking for Greater China, was appointed head of enterprise private clients for Asia. This is a newly-created role.
Nick Chan joined RBC Wealth Management as head of private banking, North Asia, to lead the bank's regional business and strategy in the region. He spent more than 20 years in wealth management across Asia and was most recently deputy CEO and head of family office Asia-Pacific at London-based StormHarbour Securities. Prior to this, he worked at Morgan Stanley Private Wealth Management in Hong Kong and Singapore for 14 years.
Credit Suisse appointed Bikram Sen as a managing director and team leader for its non-resident Indian market, based in Singapore. With 20 years' experience under his belt in the sector, he joined from Bank of Singapore where he had worked for eight years. Most recently, he was team head with its global South Asia and Middle East business. Sen was also responsible for driving the firm's NRI business in Indonesia and developing Sri Lanka as a market.
EFG Bank Hong Kong appointed Jessica Ng as the new head of private banking for Hong Kong. She succeeded Richard Straus, who decided to retire at the end of March. Ng eports to Kees Stoute, chief executive and business head for Hong Kong, EFG Bank Hong Kong Branch. Prior to this, Ng worked at bank of East Asia, where she spent 20 years in various senior positions and had served as head of private banking since 2017.
Investment firm KKR named Mukul Chawla as partner and head of growth equity in Asia-Pacific. In the newly-created role, Chawla leads KKR's regional investment strategy into emerging, high-growth companies in sectors such as technology, healthcare, fintech, consumer, and other growth categories. Chawla is based in Asia but will also spend time in the firm's global offices, including Menlo Park in California.
Capital Group, overseeing more than $2.6 trillion, named Lisa Leong as managing director for institutional business for Southeast Asia. Based in Singapore, Leong reports to Jeik Sohn, head of client group, Singapore and Southeast Asia. Leong has more than 14 years of industry experience, most recently as head of institutional business, Southeast Asia, for Franklin Templeton.
Deutsche Bank added new hires to its wealth management team in India. Among the new hires, Rajasekar Ayyalu joined as a director in Chennai where he is responsible for expanding and deepening the group's presence in that jurisdiction. He was formerly at Julius Baer where he was executive director (investments), prior to which he worked at Merrill Lynch and the Royal Bank of Scotland. In addition to Ayyalu, four vice-presidents – Jai Bhatia, Sanyam Sharma, Anjali Vashisth and Manish Lalwani – joined the Delhi and Mumbai offices as relationship managers.
Hong Kong-listed Value Partners named James Ong as managing director, head of Southeast Asia and chief executive officer of Singapore. Based in Singapore, Ong has more than 25 years' leadership and sales management experience at large financial institutions. Ong reports to Value Partners' president June Wong.
Janus Henderson, the Australia/US-listed group, appointed Andrew Hendry as head of distribution in Asia – excluding Japan. Hendry reports to Suzanne Cain, global head of distribution, and is based in Singapore. With 23 years' experience in the sector under his belt, Hendry moved from abrdn (previously Aberdeen Standard Investments), where he was most recently the head of distribution – Asia-Pacific. Previously he worked at Westoun Advisors, M&G Investments and started his career at Capital Group.