People Moves
Summary Of Global Executive Moves In Wealth Management – December 2021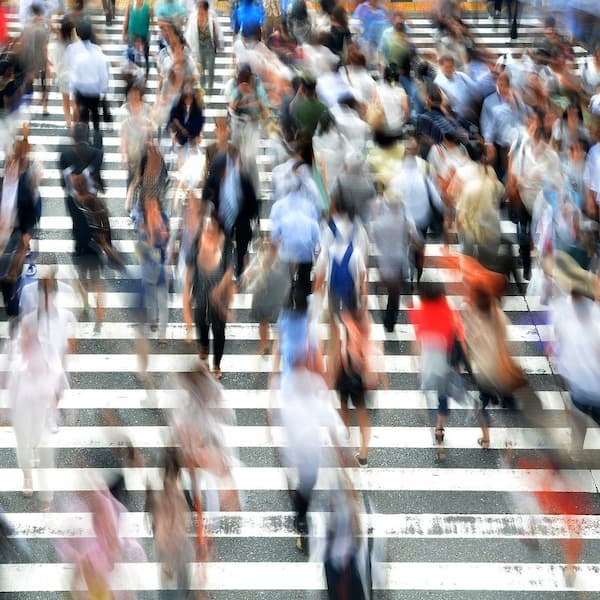 North America
Wilmington Trust appointed Brad Christof as a senior wealth advisor serving the Western Pennsylvania region, working from its Pittsburgh office. Prior to joining Wilmington Trust, Christof was a senior wealth manager/fiduciary specialist at BNY Mellon where he served as a trusted advisor to high net worth and ultra-high net worth clients.
Wilmington Trust expanded its New York City and Tri-State team, hiring senior wealth investment advisor Brian Barry and wealth advisor Katie O'Boyle. Both are based in the New York City office.
Barry has more than 20 years of experience in the financial services industry. Most recently, he was a director and portfolio manager at ARS Investment Partners in New York. Previously, he held several investment positions at Bank of America, including as a portfolio manager at US Trust Private Wealth Management; investment specialist in the bank's investment products and consulting services group, and analyst in the investment banking division. O'Boyle has more than 10 years of experience in the financial services industry. Previously, she served as senior vice president at North Coast Asset Management in Greenwich, Connecticut, where she created needs-based financial strategies and conducted ongoing in-depth portfolio reviews for high net worth individuals.
Withers, the international law firm, promoted four of its lawyers to become partners:
-- Andrew Gay, based in Boston, who advises on venture capital transactions, representing both venture capital funds and emerging companies;
-- Amy Hespenheide, based in San Francisco, who advises clients on estate planning, trust and probate matters, as well as philanthropic giving;
-- Sara-Jane Knock, based in the British Virgin Islands, who advises on commercial litigation, fraud and asset tracing and insolvency cases, all with cross-border elements; and
-- Roberto Bonomi, based in Milan, who advises on tax and trust matters, and has extensive knowledge of Italy's 'non-dom' tax system.
BMO Family Office, the ultra-high net worth division of BMO Wealth Management, hired Ken Millman and Yale Kofman as directors of investment advisory services.
Millman has more than 25 years of experience in financial services. He specializes in portfolio strategy, asset allocation, multi-generational wealth transfer, and portfolio design. Before joining BMO Family Office, Millman served as senior director of wealth management at BNY Mellon.
Kofman has almost 30 years of experience in asset allocation, alternatives, ESG investing, client relationship management, and C-suite strategy. Before joining BMO, Kofman was a managing director in senior client-facing roles at BNY Mellon Wealth Management.
A former NFL and collegiate All-American athlete. Billy McMullen, was appointed as a director and private wealth advisor at Verdence Capital Advisors, the wealth advisory firm and multi-family office. McMullen spent the past decade working with and for student and professional athletes. McMullen works with the Verdence/PRO leadership team, including Verdence chief executive Leo Kelly, partner Rich Rosa and director Noel LaMontagne, himself a former NCAA and NFL player.
BNY Mellon Wealth Management named David Heck as senior client strategist. Heck is based in Philadelphia and reports to Scott Lillis, regional president, Mid-Atlantic. Heck previously worked at WHYY, Philadelphia's local, member-supported NPR and PBS station, where he served as the director of philanthropy.
Argent Financial Group promoted Jill Knight Nalty to New Orleans market president of its flagship subsidiary, Argent Trust Company. Since 2019, Nalty served as business development officer at Argent. Prior to joining Argent, she had more than 13 years' experience of banking experience in New Orleans with Hibernia National Bank and First Commerce Corporation.
Carillon Tower Advisers, the asset management house, promoted Joy Facos to head of sustainable investing and corporate responsibility. Facos first joined Carillon in August 2020 as head of responsible investing after a decade of experience advising asset managers on how to incorporate ESG considerations into their investment processes.
Pritzker Private Capital, which focuses on family direct investing, promoted Chris Brannan to the post of ESG officer and Mike Manno joined as vice president. Based in Chicago, Brannan joined PPC in 2017and will continue to act as the firm's assistant general counsel. Manno, who joined PPC in November 2021 as VP, is also based in Chicago. Prior to joining PPC, he worked as an investment professional at Flexpoint Ford in Chicago and Genstar Capital in San Francisco.
Rothschild & Co named education figure Jennifer Moses as a member of its supervisory board. Moses succeeded Luisa Todini who resigned from the board. Moses co-founded and is chairwoman of the board of Caliber Schools, a public, non-profit charter school organization with 1,700 students in California. Previously Moses had a 20-year career in banking and later as an independent advisor for a broad range of Fortune 500 and FTSE 100 companies across a range of sectors. She was also a managing director in M&A at Goldman Sachs, where much of her career was based in London, with time spent in Tokyo, Hong Kong and New York, covering different sectors.
Raymond James welcomed a Texas-based group of advisors to its network. The advisors were Steve Jumper, William Pettit, Tim Wilson and Joseph Logsdon. They joined Raymond James Financial Services, Inc (RJFS) – the firm's independent advisor channel.
Raymond James welcomed financial advisor L "Travis" McIntosh to Raymond James & Associates (RJA). He is based in Sumter, South Carolina and has more than 20 years' experience in financial services. McIntosh, who heads McIntosh Wealth Management of Raymond James, previously managed more than $109 million in client assets with Truist Wealth. He started his career in 2000 as a financial advisor with A G Edwards & Sons, and joined BB&T Scott & Stringfellow in 2006, which later became Truist. Cindy McGhee, senior client service associate, who has been on McIntosh's team since 2016, joined him in the new office.
Raymond James welcomed financial advisors Benjamin Clauss, Doug Ellison and Brad LaRue to Raymond James & Associates – the firm's employee advisor channel. The team operates as The Clauss & Ellison Group of Raymond James. Based in Greenville, South Carolina, the group is joined by senior client relationship associates Cathy Logan and Amanda Wood.
California-based Robertson Stephens Wealth Management opened a new office in Pasadena. Karen McClintock, who joined as managing director and principal, brought more than $160 million in advisory assets. She specializes in investment management, philanthropic and wealth planning services and was joined by her colleague, Dinah Wellington.
Advisor Group, the US network of wealth management firms, recruited Wade Roberts and John Hachey, two independent financial advisors based in Georgia who between them oversee $164 million in total client assets.