Reports
CI Financial Data Underscores Banner M&A Year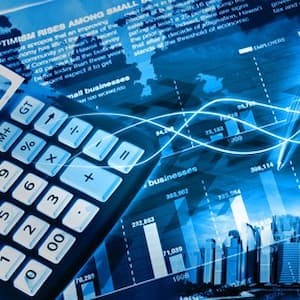 CI Financial, which embarked on a buying spree in the US RIA sector in 2020, now has 23 RIAs in its network, accumulating no fewer than 15 such businesses in 2021.
CI Financial, the Toronto-based group that has snaffled up scores of US wealth managers over the past two years, said that its preliminary data on assets under management stood at C$152.1 billion ($120.5 billion), with wealth management assets at C$232 billion.
In 2021, CI Financial added 15 RIAs to its roster, with US wealth firms now making up the largest business line by assets.
In December 2021, CI completed the previously-announced acquisitions of registered investment advisor firms: CPWM of Seattle (which operates as Columbia Pacific Wealth Management); Gofen & Glossberg, of Chicago; RegentAtlantic Capital, of Morristown, New Jersey; R H Bluestein & Co of Birmingham, Michigan; and it completed minority investments in alternative investment firms Columbia Pacific Advisors, of Seattle and GLAS Funds, of Cleveland.
The six firms manage combined assets of approximately C$39.4 billion.
The group's acquisitions have been a stand-out feature of the North American M&A arena, highlighting what is arguably a "land-grab" for wealth management space at a time when trillions of dollars are changing hands as the Baby Boom generation passes on assets to the next generation. A desire for owners nearing retirement to sell up, coupled with a desire for scale amid rising regulatory costs and customer demands, has also fueled some of the activity. Time will tell whether the transactions will live up to the billing.
In a statement last Friday, CI Financial announced its preliminary net sales' results for its asset management businesses. Overall, net sales in the fourth quarter of 2021 were flat, with net sales for the year reaching C$300 million. As a result, 2021 was the first year of positive net sales since 2015. In comparison, CI had total net redemptions of C$8.8 billion in 2020. CI Financial's Canadian retail business recorded net sales of C$800 million in 2021, versus net redemptions of C$4.9 billion for the prior year.
"CI had a tremendous year with our total assets growing by more than $152 billion or 66 per cent, due to acquisitions, strong organic growth across our wealth management business, and a significant improvement in asset management flows," Kurt MacAlpine, CI's chief executive, said.
"We continued to execute well across the organization on our strategic priorities of modernizing asset management, expanding wealth management and globalizing our company. In the US, we added 15 registered investment advisors to our network during the year and completed minority investments in two alternative investment firms, making our US operations our largest line of business by assets. We now have 23 exceptional RIAs across the US and we see continued momentum and growth as we work to build the country's leading private wealth platform serving high net worth and ultra-high net worth clients," he said.