Financial Results
Credit Suisse Warns Of Litigation Hit To Q4, 2021 Profit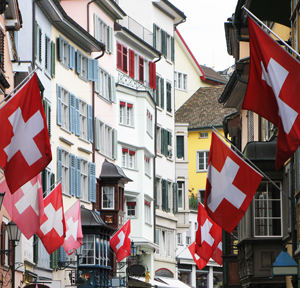 The past year for the bank has been difficult, with the chairman of the firm resigning last week. Credit Suisse issued a trading update ahead of results on 10 February.
Credit Suisse, which reports full-year 2021 and fourth-quarter figures on 10 February, said that its Q4 reported profits will be hit by about SFr500 million ($547 million) in litigation provisions, partly outweighed by SFr225 million of gains on real estate sales.
The litigation provisions have been incurred via cases where the bank has more proactively pursued settlements which primarily relate to legacy litigation matters from its investment banking business.
Before deducting the previous sum of approximately SFr1.6 billion for a goodwill impairment, of which around SFr1.5 billion was in the investment bank division and about SFr100 million was in the Asia-Pacific division, this is expected to result in a reported breakeven on a pre-tax basis for Q4.
As far as underlying figures are concerned, the bank said it has seen a cut in transaction-based revenues in the investment bank and wealth management arms. "This reflects the usual seasonal slowdown but, in addition, business activity reflects the reversion to more normal trading conditions after the exceptional environment that prevailed for most of 2020 and 2021," it said.
"Combined with the reduction in our overall risk appetite, including our decision to substantially exit our prime services business, this has resulted in a loss for the fourth quarter 2021 in the investment bank division (before the goodwill impairment)," Credit Suisse said.
In our wealth management businesses, there has been a significant slowdown in transaction activity in the international wealth management and Asia-Pacific divisions, with the latter also reflecting client de-leveraging mainly due to the adverse market conditions in Asia," it said.
Fourth-quarter 2021 net new assets for our wealth management businesses will be modestly negative, albeit more than offset by inflows in our asset management business," it added.
Credit Suisse has been through a difficult period. A few days ago, its chairman resigned after breaches of COVID-19 regulations.