New Office
Another Private Bank Enters Spanish Game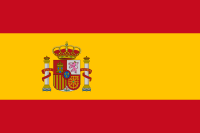 A number of European private banks have opened Spain offices and expanded teams in the country over the past few months.
Banque J Safra Sarasin (Luxembourg) has opened a new branch in Spain – the latest bank to have ramped up operations in the country over recent months.
The office, located in Madrid, will focus on clients domiciled in Spain, both in the field of private banking and institutional clients.
The branch is led by Francisco Gomez-Trenor, who reports to Jules Moor, chief executive of Banque J Safra Sarasin (Luxembourg). The new branch offers all MiFID regulated investment services, it said in a statement yesterday.
The firm said the new branch "fits in the ongoing strategy of the group to develop its activities in core European markets."
"This is a clear confirmation of our commitment to serve clients domiciled in Spain. Francisco has an outstanding reputation in the Spanish market and will contribute to the bank's continued success with his professionalism and expertise. With this new local presence, benefitting from its state-of-the-art platform in Luxembourg, the bank is well positioned to serve clients in this strategically important market," Jules Moor, CEO of Banque J Safra Sarasin (Luxembourg), said.
Groups such as Barclays, Julius Baer and Deutsche Bank have been building up their private banking and wealth operations in Spain. (See examples here, here and here.)
The Bank J Safra Sarasin (Luxembourg) branch is located at Paseo de la Castellana 13, 3rd floor, in Madrid.