Financial Results
Credit Suisse Books Loss After "Challenging Year"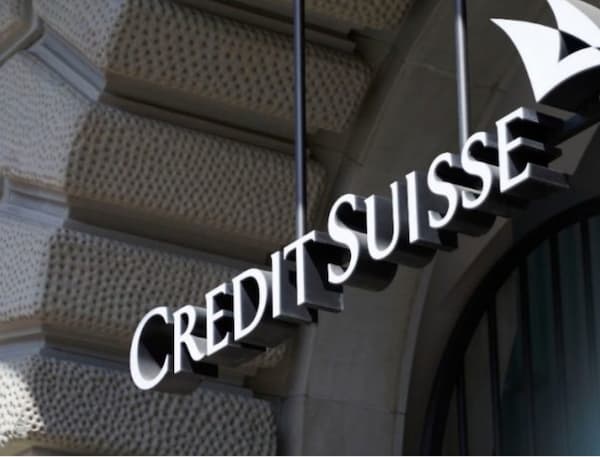 The Zurich-listed bank is switching resources from its investment bank to wealth management, reducing risk exposures and making other changes following a series of losses and reverses sustained in 2021.
Credit Suisse yesterday reported an attributable net loss of SFr2.007 billion ($2.16 billion) for the fourth quarter of last year, and SFr1.572 billion for all of 2021, hit by litigation costs stemming from sagas such as exposure to the failed Archegos hedge fund/family office in New York.
The Zurich-listed bank, whose chairman also resigned a few weeks ago because of breaches of COVID-19 regulations, had announced on 25 January that it expected its Q4 profits to be hit by about SFr500 million in litigation provisions.
Net revenues in its wealth management arm rose 2 per cent year-on-year to SFr3.2 billion in Q4, and rose 3 per cent to SFr13.961 billion for the whole of 2021, the bank said in a statement.
There was a small net release of SFr20 million in Q4 2021 against a provision for credit loss of SFr138 million a year earlier, reflecting lower expected hits from the pandemic.
The group's Common Equity Tier 1 ratio – a standard international measure of a bank's capital buffer – was 14.4 per cent at the end of last year, up from 12.9 per cent a year ago.
"2021 was a very challenging year for Credit Suisse. Our reported financial results were negatively impacted by the Archegos matter, the impairment of goodwill relating to the Donaldson, Lufkin & Jenrette (DLJ) acquisition in 2000 and litigation provisions, as we look to proactively resolve legacy issues," Thomas Gottstein, chief executive, said. "For the full year, we delivered a resilient underlying performance, with stable net revenues despite a significant reduction of risk weighted assets and leverage exposure – especially in our IB [investment bank] division – since the end of 1Q21," he said.
Credit Suisse said it logged net new assets of SFr1.6 billion in Q4 2021, decelerating sharply from SFr8.4 billion a year ago. Net new inflows in international wealth management (SFr4.7 billion) were partly outweighed by net outflows in Asia-Pacific (SFr3.2 billion), which includes client deleveraging and "de-risking" measures taken by the bank, and net outflows in the Swiss Universal Bank of SFr1.7 billion.
At the end of 2021, total assets under management stood at SFr1.6 trillion, rising by about 7 per cent on a year ago, with total net new assets of SFr30.9 billion. Within the wealth management segment, total AuM stood at SFr827 billion, rising from SFr795.3 billion at the end of 2020.
The bank said it expects to incur more costs as it restructures its business. Already, as previously reported, Credit Suisse is shedding some Africa business – passing it to Barclays – and cutting risk exposures in its investment banking arm.
"Compared to the exceptional levels of 1Q21, we have seen a reversion to lower, pre-pandemic levels of business activity, particularly given the monetary tightening that central banks have initiated. We also expect our equities revenues to be impacted by the exit from Prime Services," the bank said, referring to its business of working with hedge funds. "However, after a weak start to the year, we are seeing encouraging signs of improving franchise momentum, including positive net new asset inflows year-to-date in our wealth management business."
"The results for 2022 are expected to be adversely affected by restructuring costs and higher compensation costs compared to last year. Our reported results are expected to also reflect volatility in the share price of our 8.6 per cent holding in Allfunds Group (the value of which has declined by SFr204 million so far in 2022). During 2022, we intend to meet our goal of releasing a cumulative SFr3 billion of allocated capital from our investment bank for reinvestment into wealth management and other core businesses," it added.