People Moves
Summary Of Executive Moves In Global Wealth Management – January 2022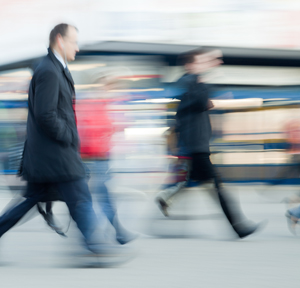 A summary of moves in the world's wealth sector. Arguably the most striking move was the resignation of Credit Suisse's chairman for breach of COVID-19 regulations.
Carmignac appointed Martial Godet as global head of sales. Godet is responsible for running the distribution strategy of Carmignac. Reporting to Eric Helderlé, he joined the firm's strategic development committee. Prior to this, Godet worked at BNP Paribas where he spent the greater part of his career. Most recently his role was head of advisory, execution and sustainable investment within the wealth management arm of the bank.
SEB appointed Jeanette Almberg, head of human resources, as new head of business support and operations. Almberg started at SEB in 2008 and has been head of group human resources and a member of GEC since 2016. Before this, she was head of operations and CEO of SEB Kort. Before joining SEB, Jeanette Almberg was director of customer operations at Tele2.
Nina Korfu-Pedersen, head of BSO, was named chief transformation officer for control and staff functions. Korfu-Pedersen joined SEB in 2010 as head of financial services in group finance. She was head of group finance between 2016 and 2020 as well as finance director from 2018 to 2020. She has been head of business support and operations since January 2020.
Robert Celsing was named new head of group human resources, and a GEC member. He started at SEB in 2007 and is head of FICC (Fixed Income, Currencies and Commodities) Markets at SEB. He previously worked as global head of foreign exchange and global head of forex trading at the bank, having previously worked at Citibank and Scania.
Lombard Odier appointed Marc Braendlin as head of Latin American markets, with a special focus on Brazil. Braendlin is based in Zurich and reports to Stephen Kamp, head of Southern Europe and Latin America for private clients. Beginning his career in 1998 at Credit Suisse, he was promoted to vice president at the bank's M&A/corporate finance team in 2005. He joined Julius Baer where he worked for 13 years, eventually becoming deputy region head for Latin America and heading the Brazilian market where he expanded the business. Most recently, Braendlin was head of Latin America Zurich at Pictet.
Financial services group PraxisIFM, listed in Jersey, announced 45 promotions across its global network. Seven of the promotions saw individuals move up to associate director level. Hong Kong-based Cindy Cheng and Novia Lu, responsible for business development, were promoted. In Guernsey, Jason Le Page was promoted to associate director, business systems, while Sandra Francis has been promoted to associate director for tax. In London, Joshua Gallienne was promoted to associate director of corporate services. While in Jersey, Sarah Denoual and Ruth O'Hara were promoted to associate director in the private wealth and corporate team.
Other senior promotions include Gary Bratcov to senior compliance manager in Geneva and Tomeca Campbell to senior group finance manager in Jersey. In the United Arab Emirates, Charlie Rix was made senior manager in funds and corporate services. In Guernsey, Jodie Travers and Tom Zierer were both promoted to senior trust manager. In Malta, Daren Grech is now senior accounts manager in the shared services team.
KKR, aka Kohlberg Kravis Roberts, was appointed one of its senior figures as global head of private wealth. Todd Builione oversees the firm's "strategic priority" of building its private wealth distribution platform to expand access to KKR's alternative investment strategies for individual investors globally. Builione oversees KKR's regional private wealth leads Dan Parant and Doug Krupa in the US, Markus Egloff in Asia-Pacific and Mark Tucker in Europe, Middle East and Africa, as well as the newly-created global private wealth product strategies effort led by Krupa.
Canaccord Genuity Wealth Management appointed Harry Plunkett as wealth planning advisor as it continues to boost its Worcester office. Plunkett, a holistic financial planner, has five years' experience in financial services, previously working for Morrinson Wealth Management and St James's Place Wealth Management.
Schroders Personal Wealth, the joint venture between Lloyds Private Banking and Schroders, made several appointments to its marketing team. Sean Ingram was appointed as chief marketing officer, Ed Colyer joined as head of product and propositions and Dougy Watt as head of client Insights and client experience.
PGIM, the $1.5 trillion global investment management business of Prudential Financial, appointed Eugenia Unanyants-Jackson to the newly-created role of global head of ESG. Based in London and reporting to PGIM's chief operating officer, Taimur Hyat, Unanyants-Jackson is responsible for shaping and coordinating ESG strategy and approach across the firm, including chairing the PGIM ESG Council and engaging with clients, consultants, regulators, and industry associations. Unanyants-Jackson joined PGIM Fixed Income in 2020 as the firm's inaugural head of ESG Research.
Independent Wealth Planners, the UK group, appointed Rob Allen as group chief executive to succeed founder David Inglesfield who stepped down to become chair of IWP Investments, the group's acquisitions company. Allen joined IWP last November as group managing director after an extensive senior leadership career in corporate banking.
Saxo Markets UK, part of Denmark-based financial group Saxo, appointed industry veteran Peter Morris as its new chief operating officer and board member of its subsidiary Saxo Markets. Based in London, Morris reports to Charles White-Thomson, chief executive officer of Saxo Markets UK. Morris has over 40 years' experience across financial institutions and established financial technology companies including Cognizant, Broadridge Financial Solutions, Smartstream Systems, BGC/Cantor Fitzgerald, Commerzbank, Nomura and Lehman Brothers.
Barclays appointed François Baroin as chairman, France. He was appointed as a senior advisor to Barclays in 2018. A former member of parliament, Baroin has held several ministerial offices including government spokesman, interior minister, finance minister and minister of the economy in France between 2005 and 2012. Baroin continues to work with Ghislain de Brondeau and Yann Krychowski, Barclays co-heads of investment banking in France, and Raoul Salomon, Barclays country CEO for France and co-head of markets, Barclays Europe.
Geneva-based independent asset manager The Forum Finance Group appointed Kinan Khadam Al Jame as a partner. He joined the group from Reyl & Cie, where he was managing director of the wealth management business. Initially, he is based in Geneva and will eventually lead Forum Finance's Dubai office, due to open in the second half of 2022. A Swiss national, Kinan Khadam Al Jame worked for 13 years with Reyl, first in Geneva as an investment advisor and portfolio manager for sophisticated ultra-high net worth clients. Subsequently, he helped set up the Dubai office and worked there as the chief investment officer and MD in charge of private and institutional clients. Prior to that, he spent four years with BNP Paribas in Geneva, notably in the Middle East private banking team.