People Moves
Summary Of Executive Moves In Global Wealth Management – January 2022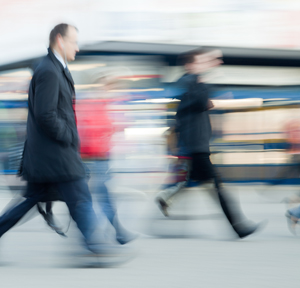 North America
Argent Financial Group appointed Cara Gober as assistant vice president and trust officer for Argent Trust Company. Gober, who is based in Oxford, reports to Brooks Campany, regional manager of Argent Trust's Oxford, Mississippi, Jackson, Mississippi and Memphis, Tennessee offices.
Argent Financial Group appointed Tasha Digre as professional development manager. In her role, Digre is responsible for improving and guiding employee development, productivity and training initiatives for all Argent Financial Group subsidiaries. Digre, who previously served as assistant vice president/trust officer for Argent Trust Company, reports to Argent Financial Group CFO Laurie Parks.
KKR, aka Kohlberg Kravis Roberts, appointed one of its senior figures as global head of private wealth. Todd Builione oversees the firm's "strategic priority" of building its private wealth distribution platform to expand access to KKR's alternative investment strategies for individual investors globally. He manages KKR's regional private wealth and leads Dan Parant and Doug Krupa in the US, Markus Egloff in Asia-Pacific and Mark Tucker in Europe, Middle East and Africa, as well as the newly-created global private wealth product strategies effort led by Krupa.
Nuveen promoted Saira Malik to chief investment officer to drive strategy for TIAA's $1.2 trillion assets. The role is a new one for the firm. Malik remains lead portfolio manager for the CREF Stock strategy and a listed portfolio manager for CREF Growth and CREF Global Equities strategies. Malik reports to William T Huffman, president of Nuveen Asset Management and head of Nuveen fixed income and equities.
R360, an invitation-only network for people holding at least $100 million of investible wealth, said that wealth industry figures Jamie McLaughlin and Jeff Greenfield would be serving as co-chairs of its New York chapter.
McLaughlin is the founder of J H McLaughlin & Co, a management consulting firm focused on strategy and practice management for wealth management and investment advisory firms, private banks, trust companies, single and multi-family offices. McLaughlin is also a member of this news service's editorial advisory board, and is a co-founder of the UHNW Institute, a think tank directed at the needs of ultra-high net worth families and their advisors. Greenfield has more than 35 years of experience as a successful investment professional, private investor, consultant, family office executive and chief executive. He is managing director of Gloconda Partners, which is a guide and service platform for ultra-affluent clients focused on how to use private placement life insurance and annuity investment accounts.
Minneapolis-based Värde Partners, an alternative investment firm, promoted Jim Dunbar, Aneek Mamik and Carlos Sanz Esteve to partners. Based in Minneapolis, Dunbar leads Värde's commercial real estate lending platform, which last year originated $2.7 billion in loans. He has also led investments in real estate operating companies, hospitality assets and non-performing CRE loans, and oversees Värde's investment in Trimont, a real estate loan servicing company. Dunbar joined Värde in 2010 from Macquarie.
Mamik joined the firm's New York office in 2016 and is now global co-head of financial services overseeing credit and equity investments in consumer and commercial finance and other sectors. He was previously head of mergers and acquisitions at GE Capital's headquarters and worked in varying capacities at GE Capital for over 15 years, beginning in Australia.
Esteve is based in London and leads Värde's European corporate and traded credit strategy. He joined Värde in 2011 and has been critical in driving Värde's research and investing across high yield bonds, leveraged loans and distressed securities in Europe. Prior to joining Värde, he was an analyst in mergers and acquisitions at Deutsche Bank.
Raymond James welcomed financial advisor Chris Hanly to its employee advisor channel. Hanly joined RJA's Paramus branch, led by manager Christopher Leavy. Previously, he managed $130 million in client assets as part of Bruderman Brothers.
Raymond James welcomed financial advisors Paul Manfrey, Greg Bell and Colin Long, to its employee advisor channel. They work in St Petersburg, Florida, where the business is based.
The group also brought in financial advisors Steve Gustafson and Eric Gustafson, to Raymond James & Associates, its employee advisor channel. Along with senior client service associate Rhonda Stibbs, the team operates as Gustafson Wealth Consultants of Raymond James. The Omaha, Nebraska-based group was previously affiliated with Wells Fargo Advisors and managed $225 million in client assets. The team continues its work from RJA's Omaha office, which is managed by Tim Ziola.
The firm also welcomed four financial advisors in Idaho to Raymond James & Associates. The advisors are Greg Fairfield, Christine Satterfield, Linda Stirling and Harry Tharp.
BNY Mellon Wealth Management added five senior figures to its Miami office. The arrivals included Gina Smurro, senior client strategist, Sebastien Gault, family wealth advisor, Tamara Oswald, associate wealth manager, Jessica Diaz as analyst, global insights lab and Francesca Tabak, analyst, private banking. They report to Laura Kaplan, market president, Miami.
Chilton Trust, the US wealth management firm and national trust bank, appointed Elizabeth Weymouth to join its board of directors. Weymouth serves longside Chilton Trust's other directors, including newly-appointed board member John A Hilton, Jr.
Weymouth is the founder, managing partner and chair of the investment committee of Grafine Partners, a boutique alternative asset management firm. Prior to founding Grafine Partners in 2018, Weymouth spent 10 years at Riverstone Holdings, a private investment firm focused on growth capital investments in the energy industry. She was also a managing director at JP Morgan Private Bank and head of investments for the US Northeast region.
Biondo Investment Advisors, based in Milford, Pennsylvania, appointed Luke Barbalich to join the team as a wealth advisor. Barbalich joined after more than 14 years in the healthcare field, most recently as community outreach coordinator for Atlantic Health System.
Wells Fargo appointed Derek Flowers as chief risk officer. Flowers served in numerous risk management and business roles at Wells Fargo. Most recently, he was head of strategic execution and operations. Flowers was previously the company's chief market risk officer and its chief credit officer. In those roles, he was responsible for leadership and oversight of all credit, counterparty, and market risk undertaken throughout the company.
EisnerAmper appointed Tenaya Taylor in the newly-created role of director of diversity, equity and inclusion. Taylor has more than 20 years of expertise in DEI, philanthropy, multicultural marketing, communications and advocacy spanning multiple industries.
TwentyFour Asset Management, the London and New York-based specialist fixed income investor appointed a new partner from within its portfolio management team: David Norris. Norris, head of US credit at the firm, became a partner of the partnership that was founded in 2008. He joined the firm in 2018 and is based in New York.
Argent Financial Group appointed Luc McGehee as trust administrative assistant with Argent Trust Company in Dallas. McGehee, who reports to Argent Trust Dallas Market President Linda Baker, joined the firm as a staff auditor in 2020.
Key Private Bank named Julia Trivisonno as senior vice president, regional sales leader for Central New York. Prior to joining Key, Trivisonno served as a vice president and private banker with Wilmington Trust in Syracuse and Binghamton. Trivisonno has also held positions of increasing responsibility in commercial and business banking with M&T Bank and HSBC Bank.
Raymond James appointed Kevin Ruth as senior vice president of private wealth. He joined the firm at its St Petersburg, Florida headquarters. Ruth has worked at Merrill Lynch, UBS and Fidelity. Most recently, he served as head of wealth planning and personal trust at Fidelity Investments.
Kingswood US, a network of wealth management firms that oversees more than $3 billion in client assets, recruited seven financial advisors who collectively oversee $295 million in total client assets. The advisors are Donald Kuhs, of Austin, Texas with $120 million in total client assets; Paul Lee and Namhee Park, of Fullerton, California, with $82 million in total client assets; Barry Waxler, of San Diego, California, doing business as Universal Financial Consultants, with $35 million in total client assets; Anthony Nardi, of Rye Brook, New York, with $30 million in total client assets; and Cynthia A Pulver and John David Jensen, of American Fork, Utah, with $28 million in total client assets.
Wilmington Trust appointed Mark Maggioncalda as a senior wealth advisor in its Radnor, Pennsylvania, office. Maggioncalda has more than 28 years of experience in the financial services industry. Prior to joining Wilmington Trust, he spent 16 years with BNY Mellon Wealth Management.
Business consulting firm EisnerAmper named Danielle Barrs as the director of ESG strategic solutions. Prior to joining the firm, she was the head of global energy and greenhouse gas strategy for a Fortune 200 manufacturing company.
Golden State Equity Partners expanded its Wyoming office, adding David Leighton and his practice Heart Mountain Wealth Management. Leighton came from Legacy Financial Partners, an Ameriprise company.
The PNC Financial Services Group appointed Robert A Niblock to join its board of directors. Niblock retired as the chairman, president and chief executive officer of US retail group Lowe's Companies in 2018.
Bank of Hawaii appointed Marco A Abbruzzese as vice chair and senior executive director of its wealth management business. Abbruzzese is responsible for overseeing the wealth management areas of Trust Services Group, Investment Services and The Private Bank at Bank of Hawaii.
Over the past 30 years, Abbruzzese has served in several senior and executive leadership roles specializing in wealth management at Wells Fargo, Citigroup and Chase Manhattan.
KKR appointed former venture capital senior figure Matthew Cohler as an independent director, taking the total to 12 out of a total of 16 board seats. Cohler is a former general partner at the venture capital firm Benchmark where, for over a decade, he led early-stage investments in internet and software start-up businesses.