M and A
ZEDRA Makes Another US Acquisition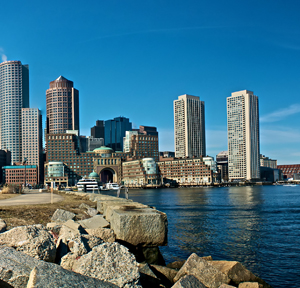 The firm has been building up its footprint across the US with a number of transactions.
ZEDRA, the corporate services, wealth and fund services group, has bought US-based Axelia Partners. The acquired firm is based in Boston and has offices in New York.
Owned by Alexandra and Philippe Suhas, Axelia Partners will add to ZEDRA's global expansion and corporate services offering in the US. The business has been privately owned by the Suhases since 2013.
The deal will add 35 professionals to ZEDRA's US teams currently based in Miami, San Francisco and New York.
The acquisition follows ZEDRA's purchase of Fitzgerald & Law in 2020. That firm's global expansion team already provides tax, HR and financial compliance services to US based companies expanding into Europe, the Middle East and Africa, and beyond.
The financial terms of the transaction were not disclosed.
"The US is a key market for us, following the acquisition of Fitzgerald & Law in 2020 when we started to expand our corporate services reach to the US West Coast. Now, with the addition of Axelia Partners, we have a lead operation in the US for corporate services," Ivo Hemelraad, ZEDRA chief executive, said. "The majority of Axelia Partners' clients are European tech companies, so we see significant opportunities to extend the level of expertise and support we already offer to our international corporate clients."
Last week, ZEDRA announced a strategic minority investment from British Columbia Investment Management Corporation, the Canadian institutional investment group. This investment was made in partnership with ZEDRA's management team, led by chairman Bart Deconinck and CEO Ivo Hemelraad, and the company's existing majority investor, Corsair, which remains the majority shareholder.