Client Affairs
Setting Leadership For Client Experience In Wealth Management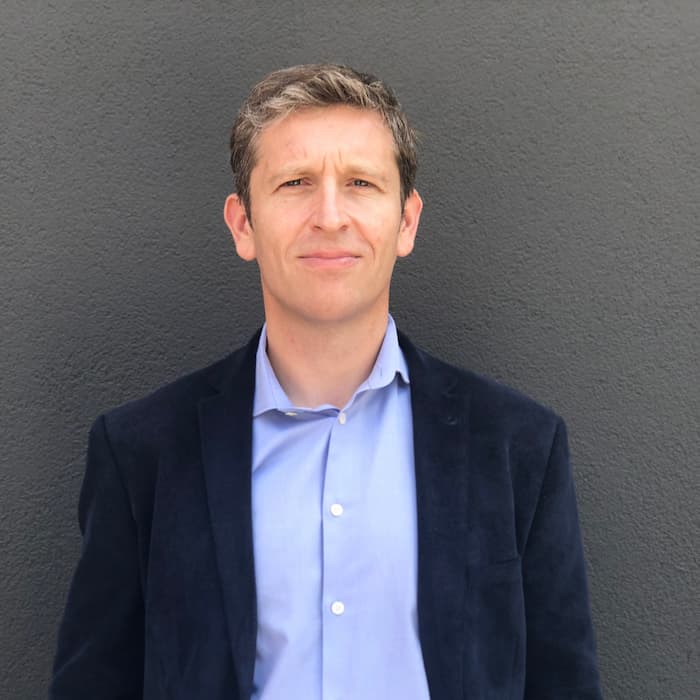 We carry the following article from Miles Hobart, the chief executive of Topaz Digital, about trends around what is happening to the client experience in wealth management.
This article frm Topaz Digital, looks at how ways that the client experience is handled is changing. It is often noted that the pandemic and other events have accelerated use of digital technology in this regard, but they are not the only forces in action. This news service is delighted to share these detailed insights.
The focus on client experience by firms providing services to private clients is typically associated with the benefits felt by the end-user, or client, themselves. Increasingly, however, the main beneficiaries of excellent client experience are the firms themselves. Research by Watermark Consult, shown on the chart below, found that the share prices of leaders in client experience (CX) outperform CX laggards by 170 points - a striking difference.
So how can a financial firm serving private clients become a client experience leader in 2022?

Source: https://watermarkconsult.net/blog/2021/10/18/wealth-management-customer-experience-roi-study/
Client experience has been a trend on everyone's radar for a couple of years now. James Edsberg of consultancy Gulland Padfield, speaking to WealthBriefing, attributed the ascendant importance of UX to changes in overall market performance: "When portfolio performance was easier to achieve, client service was comparatively less important, but as performance has retreated and became harder to deliver, client experience has come to the fore".
And with global competition constantly increasing and a new generation of clients entering the market, the upward trajectory of CX will continue, creating an opportunity for wealth management firms to differentiate themselves in a crowded market.
Key factors to consider regarding the move to customer experience leader:
The concept of "Client Satisfaction"
One thing that differentiates client experience leaders from laggards is the way they define client satisfaction. For laggards, meeting clients' expectations is the measure of success. For leaders, simple satisfaction is not enough. They strive to go beyond, impressing the private client rather than just living up to their expectations.
Accenture surveyed high-net-worth individuals about their sentiment towards their investment service providers. Published in the 2020 Wealth Management Market Pulse Survey, investors gave their service providers an overall NPS (Net Promoter Score) of 4, suggesting a mildly positive, if fragile, relationship.
The tepidity of the score implies that the relationship between wealth advisors and the clients has the capacity to improve. Evidently, merely meeting clients' expectations is not the path to building loyalty and genuine satisfaction.
But how to go beyond simple satisfaction? A starting point is taking a proactive approach to suggestions, which is built on a foundation of deep knowledge of the private client themselves. According to WealthBriefing's report, "One in ten respondents said that their firm 'takes little interest in clients' lifestyles and interests', whilst 76 per cent of the surveyed HNWIs 'believe that cultivating a deep understanding of clients' lifestyles and interests is "essential"'.
Firms can start to go further - by building on this foundation of customer understanding, they can consider scaling up from "financial management" to "life management". Life management encompasses non-financial goals in addition to financial goals. The broader scope increases the depth of relationship with the wealth advisor, and driving this through a wealthtech-enabled channel can bring new value-adding activities to impress clients.
New generation, new times - new demands
One of the challenges seen by wealth managers over the last few years has been the shift in clients' behaviour. The new generation of wealth owners is beginning to participate in the market, bringing new expectations and needs that make traditional approaches impractical for them. For the next-gen private client, who could be described less as tech-savvy and more as tech-spoiled, the need for convenience is tantamount and a poor client experience is the ultimate dealbreaker.
If foresight confers a competitive advantage, it's useful to examine how the next generation of private clients thinks. To acquire an insight into the Gen-Z mindset, we can look to an IBM survey of Gen-Z shopping habits (https://www.ibm.com/thought-leadership/institute-business-value/report/genzshoppers). The survey found that nearly a half of those surveyed said that the most important factor in shopping is the ability to find things they need quickly. Nearly two thirds would switch to a different brand in case of poor experience. Gen-Zs have much higher demands as to the efficiency of the services they require. To be a CX leader, private client service providers would do well to take into account these new requirements.
And there are other circumstances bringing new demands - the coronavirus pandemic accelerated the uptake of digital tools and services to support remote engagement and interactions, and wealth management is no exception.
"Real time" reporting
Transparency is key to a good client experience, with up to date information flowing both ways between parties.
For example, some companies still opt for hiding poor investments or other "bad news" until the next review with a client, which can take months. Recognising any potential threat or loss, reporting it to the client as soon as possible, and delivering the plan of action is the way to go for the CX leaders.
A digital channel that can alert the client on an ongoing basis on matters which concern them, and which offers a suggested list of actions, deepens the relationship with the client, ultimately enhancing the client experience.
Seamless cybersecurity
Oliver Gregson, managing director of JP Morgan's Private Bank in London, mentioned in his commentary for Financial Times (https://www.ft.com/content/cdfe8d97-6431-48e2-a8a7-7d760c6e9ed6) that, with the growth of digital technology in wealth management, cybersecurity threats also grow. "As we digitise and start working from home the vectors of attack have increased exponentially," says Gregson.
However, the need for stringent security measures can clash with client experience. If CX is about convenience and efficiency, then switching between platforms and having to repeat multiple authentication steps to communicate and see shared, sensitive information is not ideal. Firms should therefore look for a secure, unified digital solution that can bring everything together in one place from a client perspective.
A holistic solution to becoming the next CX leader in the industry
We considered the above factors carefully when designing Topaz.
The tailored aggregation and engagement platform we offer for banks and service providers enables holistic reporting and collaboration through a peerless, premium client user experience.
Deployed by Topaz on public/hybrid cloud or on-premises, the platform integrates with in-house data sources and systems, replacing or enhancing existing legacy and point solution investments.
Topaz's Client 360 approach, or how we help you exceed client expectations while increasing efficiency

The Topaz platform is the first wealthtech solution on the market that is designed fully around the client experience, a concept we call "Client 360." It's our North Star and drives every decision we make. With this approach, firms get an impressive front door to their business and make HNWI clients' life easier, while strengthening the bond between the relationship manager and the client.
We would love to talk to you and discuss how we can make your company the client experience leader of tomorrow, today: https://www.topaz.digital/contact-us