Family Office
EXCLUSIVE: Largest Single Family Offices Online Database Now Offers Full US Coverage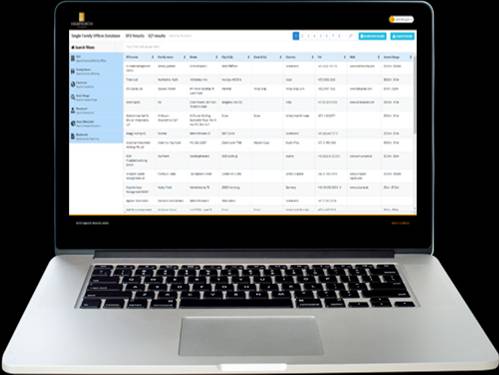 The Highworth Research database is now covering the market for single-family offices across the US, Canada and Latin America – adding to an already strong information footprint. This news service is the exclusive media partner.
WealthBriefing is delighted to announce that together with its research partner, Highworth Research, it's launching a new database covering the North American single family office industry, significantly expanding coverage to cover hundreds of SFOs in the continent.
Already providing extensive data on SFOs in Europe, Middle East, Asia, Africa and other select locations, Highworth's newly researched database for the US and Canada markets comes as family offices continue to come under a stronger focus.
This will expand Highworth's total global coverage of the single family office market, offering detailed profiles.
We are offering a complimentary demonstration of this database to the WealthBriefing and Family Wealth Report communities by simply completing this form.
In coming weeks, this news service will publish insights gleaned from the new database, which will also help reinforce the publication's strengths of coverage of family offices around the world.
This publication has already enjoyed the ability to use Highworth's extensive resources, such as running an exclusive report about the German family office which was the principal investor behind BioNTech, the developer of the Covid-19 vaccine that is distributed by Pfizer.
Providing detailed profiles of such a large number of hard-to-find single family offices has not only allowed users of the Highworth Family Offices Database to use the platform's search filters to produce a range of customised shortlists of family offices of particular interest, but also to build statistics and discern trends in single family office investing in the US and internationally.
"We've been building the Highworth Single Family Offices Database for 14 years," said Alastair Graham, founder and CEO of Highworth Research, "and so have had plenty of time to painstakingly develop a detailed knowledge of many SFOs internationally. Now our clients can benefit from our knowledge of US single family offices as well. There are some significant differences between US SFOS and those in Europe and Asia, and we'll be exploring these [in these pages] in the coming weeks."