Asset Management
China Fires Starting Gun On Private Pensions Regime – Media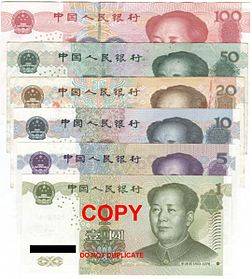 This step opens up wealth and asset management opportunities for domestic institutions and international firms targeting China's large population.
Chinese workers can invest and supplement funds in their pension funds to build a private savings pot, a sign of how the Asian country is trying to tackle strains from an ageing population, media reports said yesterday.
Under the scheme, employees can contribute up to RMB12,000 ($1,860) per year to their pension fund (source: Reuters, Financial Times, others). The new programme will be launched with one-year trials in some cities before being implemented nationwide. Reports cited a government announcement on a website.

Before the change, employees and employers contributed fixed amounts under state pension plans.
Besides highlighting the strains of demographic change in a country that only recently abandoned its One Child policy, the move also shows how China represents a big opportunity for wealth and asset managers to serve an affluent population in the world's second-largest economy.
To encourage people to take part, the new pension contributions – whose maximum value the government will adjust as economic conditions dictate – will be eligible for tax breaks, while the securities regulator said it would quickly formulate rules to facilitate pension investment by mutual funds, Reuters reported.
Funds held in the accounts can be invested in certain financial products, such as banking wealth management products, deposits and public funds. However, investors are to bear the corresponding risks, government documents said.
Importantly, if a pension holder dies, the assets in these accounts can be bequeathed – a further reflection of how private property rights (with caveats) are evolving in China.