Compliance
Use New UK Online Laws To Foil Scammers, Says Wealth Manager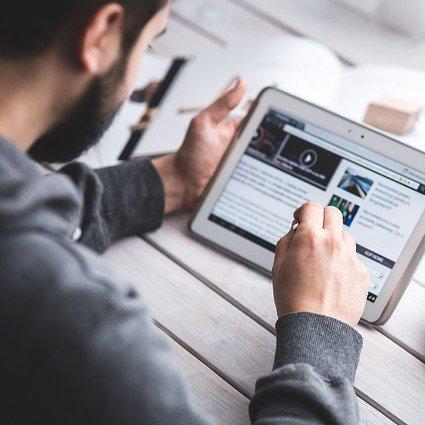 Frauds
"The pandemic worsened what was an already a dire situation, as criminals targeted victims online through a variety of scams. A recent report on fraud and cybercrime based on Action Fraud data revealed that a huge £2.4 billion ($2.95 billion) was stolen from Brits in 2021 – up 174 per cent compared to 2020 – and crime reports soared from 35,739 reported cases in 2020 to 445,357 in 2021. Financial investment fraud topped the list as the most financially damaging category in 2021, with £394.1 million reported losses, while cheque, plastic card and online bank account fraud saw victims lose £204.3 million," Burton said.
Matthew Lesh, head of public policy at the Institute of Economic Affairs, a UK think tank, said the bill is dangerous.
"Companies will be required to remove anything that could potentially be illegal, from 'hate speech' to emotionally distressing content — under the threat of multi-billion pound fines. This will empower the easily offended and malicious actors to push for removal of [free] speech," he said.
The IEA has also argued: "The inclusion of 'legal but harmful' speech in the bill – along with defining unlawful speech as any content that the platform merely has 'reasonable grounds to believe' is unlawful – could lead to a draconian clamp down on speech online. Further, the duties to 'have regard' to freedom of expression and privacy are far weaker than the 'safety' duties."
The Open Democracy group has criticised the bill. In an article on 21 April this year, it said: "The Online Safety Bill mentions only two rights explicitly – privacy and freedom of expression. But as campaigners like Article 19 have pointed out, the focus on content creates a serious threat for those rights too. Political hostility to the wider human rights' project makes it difficult to discuss the bigger picture around online harms, but we cannot afford to look away. Rather than making the UK a beacon for online safety, the new bill fails to address the underlying issues, while exacerbating the risks to human rights by creating a system of outsourced censorship."
Details
Such controversy and arguments highlight how the fast-moving world of the internet, and developments such as social media, have challenged lawmakers' ability to balance protection of groups such as children against the need to protect freedom of speech, even if it can be offensive or unpleasant. (The UK, unlike the US, doesn't have a First Amendment protection for free speech. Neither do the countries of the European Union.)
Discussing the draft legislation, law firm Osborne Clarke said the government has made clear that it will take a tougher stance on senior managers/executives of those platforms who are caught by it.
"Senior managers whose in-scope companies fail to cooperate with Ofcom's information requests could now face prosecution and possibly imprisonment within two months of the bill becoming law, instead of two years as previously drafted," the law firm said.
Big Brother Watch, the campaign group, said in a note in March: "The government's Online Safety Bill has been described as a `world-first,' and the Department for Digital, Culture, Media and Sport has even boasted that it is leading `a global coalition of countries all taking co-ordinated steps' on internet regulations. But if other countries develop laws anything like this censor's charter, internet freedom as we know it will be a thing of the past."