Market Research
New Report Examines What's Behind Family Businesses' Success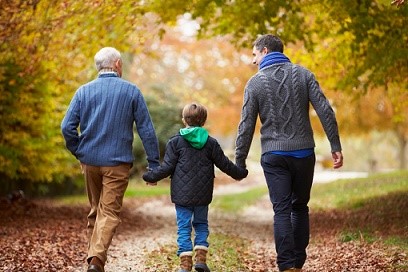 A Global Family Business Report by KPMG Private Enterprise and the STEP Project Global Consortium looks at the basis of family businesses' success.
Family businesses' secret to success lies in their emotional attachment to the firm as well as the ability of next-gens to experience life outside the business and take risks, a new report by KPMG Private Enterprise and the STEP Project Global Consortium shows.
The Global Family Business Report brings together insights from 2,439 CEOs and other leaders from top family businesses across 70 countries and territories, illustrating the common factors that make up the formula for family business resilience and regeneration.
Among the top findings of the report were a strong entrepreneurial orientation, emotional attachment to the business and ambitious next-generation leadership seeking new experiences beyond the family business.
Potential next-generation successors are being educated on how to take calculated risks on their own, which speaks to one of three key elements that today's family businesses are relying on for success: entrepreneurial orientation, the report states.
Andrea Calabrò, global academic director, STEP Project Global Consortium highlighted how success in family businesses is defined by both financial and non-financial objectives, such as control, transgenerational succession, social capital, emotional connection to the firm and reputation. "Keeping and accumulating socioemotional wealth is an important part of a family firm's success. The level of socioemotional wealth can change as family firms transition from one generation to the next, which is precisely the time to ensure the family's control and influence, identification and emotional attachment to the firm are transitioned as well," he said.
Outlining key findings of the report, Tom McGinness, global leader, family business, KPMG Private Enterprise, KPMG International, said: "When both the level of entrepreneurial orientation and emotional attachment to the business are high, every aspect of the company's performance is also high. Even though the family business success formula is based on their unique characteristics, there are also many lessons and practices for non-family businesses to take away. Adopting a holistic view of strategy and performance and giving equal weight to the business, employees and social outcomes is a great starting point. Every type of business can benefit from taking a moment to step back and look at their performance with a fresh mindset."
The STEP Project Global Consortium is a global applied research initiative that explores family and business practices within business families and generates solutions which have immediate application for family business leaders. KPMG International Ltd is a global organisation of independent professional services firms providing audit, tax and advisory services.