Fund Management
Investment Managers Highlight Top Stock Picks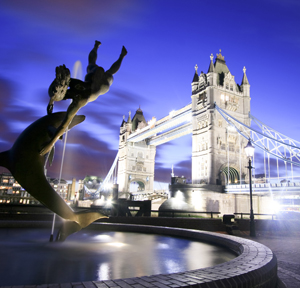 Global investment managers discuss the outlook and their investment philosophies at London's Value Investor Conference at the Queen Elizabeth II Centre.
Faced with a challenging environment, global investment managers analysed the outlook at London's Value Investor Conference this month, and highlighted their top stock picks.
Quaero Capital LLP
Philip Best, founder of Geneva-based Quaero Capital a specialist fund management group, cited Groupe Gorge, a French technology company, focused on robotics and drones, with sales worth €189.8 million ($200 million). Another company he invests in is Dutch house builder HEIJMANS which saw strong results in 2021 after shares fell sharply in 2015 to 2016, partly due to poor risk management on projects.
Best also recommended U-BLOX, a Swiss tech company active in chips/modules for GPS and data transmission. In 2021, revenue was up 24 per cent, exceeding expectations, with a strong outlook, he said. This is after growth was held back by the trade war, Covid and a shortage of semiconductors prior to that, he added.
Best launched Quaeros' Argonaut Fund in 2003 which aims to produce substantial capital growth by investing in micro capitalisation mis-valued companies quoted on European stock markets. It focuses on little-known or poorly-followed smaller companies that have been ignored by mainstream investors, but which have provided positive returns over the past few years.
Atlantic Investment Management
Alex Roepers, founder and chief investment officer at Atlantic Investment Management, a global equity-investing firm with $1.4 billion assets under management, highlighted three compelling value stocks that he invests in.
He targets mid-sized industrial/consumer products/services firms in North America, Europe and Asia, with solid balance sheets, predictable cash flows and sustainable, competitive advantage. His top stock picks include Rheinmetall, a German-based technology, automotive and defence company, which generated sales of €5.7 billion ($6 billion) in 2021. It also includes Westrock, the second largest American packaging company, with $15 billion in annual revenue. Univar Solutions, a large US chemical distributor and value-added service provider, with annual revenue of $8.3 billion in 2020, is Roeper's third top pick.
Anchor Capital
Jennifer DeSisto, chief investment officer at Anchor Capital, a $10 billion Boston-based institutional asset manager, focused on Crown Holdings at the conference, looking through an ESG lens.
Crown is the second largest producer of tin cans in the world using aluminium, a sustainable packaging solution, with revenue of $11.4 billion in 2021, she said. Its customers include Coca Cola, Unilever, and its capacity will grow by nearly 50 per cent from 2019 to 2025, driven by a booming market in North America and Europe, she added.
Boyar Value Group and MAPFRE
Jonathan Boyar, principal of Boyar Asset Management and president of Boyar Research, highlighted his investment philosophy at the conference, saying that he takes a private equity approach to stock market investing. He looks for "fallen angels," companies that have fallen out of favour on Wall Street, but whose fundamentals are not permanently impaired and whose stock is selling at a discount significantly below its intrinsic value.
He cited The Scotts Miracle-Gro Company as a top stock pick, saying that it is the Proctor & Gamble of gardening, with sales of $4.92 billion. Although its shares have declined by as much as 59 per cent since April 2021, partly due to increased capital investment, he believes that long-term prospects are good.