Statistics
Traditional Wealth Hubs Lose Shine, Others Gain As Geopolitics Rage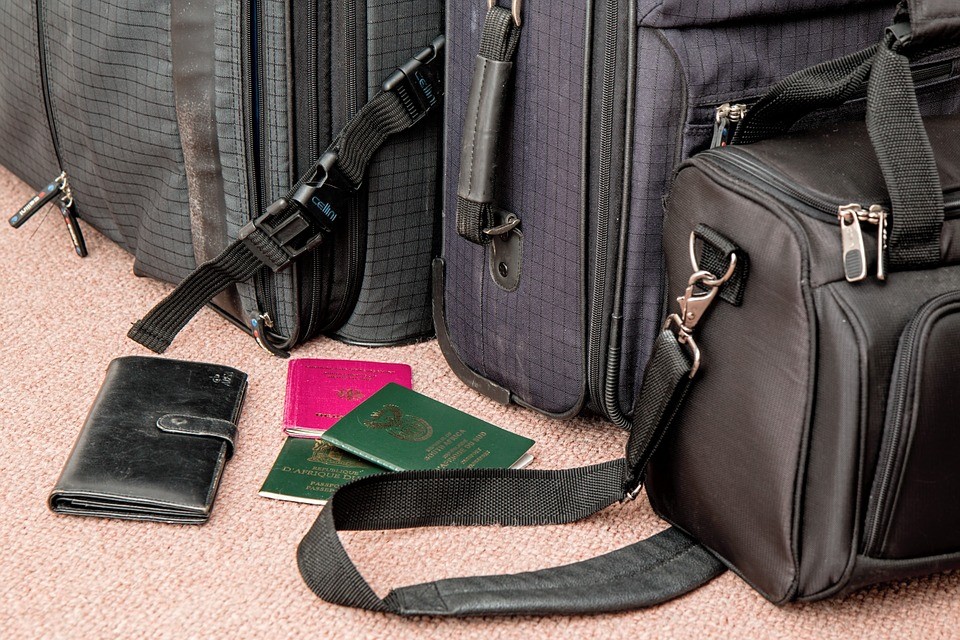 The UK and the US have their lost appeal as places for millionaires to reside, while Singapore, Israel, Australia and the UAE, among others, are becoming more attractive, a report says.
A report on how high net worth individuals move around the world predicts that the United Arab Emirates will overtake the US in attracting the largest net inflows of millionaires this year.
By contrast, the UK has lost its standing as a hub for wealth, having recently halted its "golden visa" system, according to Henley & Partners, a firm advising on citizenship-residency-by-investment programmes.
The second-quarter report examines projected 2022 net inflows and outflows of dollar millionaires – it tracks the difference between the number of HNW individuals who relocate to and the number who emigrate from a country.
Unsurprisingly, Russian millionaires have fled the country, with forecast net outflows of 15,000 by the end of 2022 – a massive 15 per cent of its HNW individual population and 9,500 more than in 2019, pre-pandemic, the report said.
Russia's invasion of Ukraine is also driving HNW individuals from Ukraine, which is predicted to suffer its highest net loss in the country's history – 2,800 millionaires (42 per cent of its HNW individual population) and a net loss of 2,400 more than 2019.
The top 10 countries in terms of net inflows of millionaires this year will be the UAE, Australia, Singapore, Israel, Switzerland, the US, Portugal, Greece, Canada, and New Zealand. Large numbers of millionaires are also expected to move to Malta, Mauritius, and Monaco.
By contrast, the 10 countries where the highest net outflows of HNW individuals are predicted are Russia, China, India, Hong Kong, Ukraine, Brazil, the UK, Mexico, Saudi Arabia, and Indonesia.
"By the end of the year, 88,000 millionaires are expected to have relocated to new countries, 22,000 fewer than in 2019 when 110,000 moved. Next year, the largest millionaire migration flows on record are predicted – 125,000 – as affluent investors and their families earnestly prepare for the new post-Covid world, with an as-yet-to-be-revealed rearrangement of the global order, and the ever-present threat of climate change as a constant backdrop," Dr Juerg Steffen, CEO of Henley & Partners, said.
UK loses its shine
The UK has seen a steady loss of millionaires, with net outflows of 1,500 predicted for 2022. This trend began five years ago when the Brexit vote and rising taxes saw more HNW individuals leaving the country than entering for the first time. The UK has suffered a total net loss of about 12,000 millionaires since 2017.
The appeal of another financial giant, the US, is also dwindling fast. America is notably less popular among migrating millionaires today than before the pandemic, perhaps owing in part to the threat of higher taxes, the report said.
However, the US still attracts more HNWIs than it loses to emigration, with a net inflow of 1,500 projected for 2022, although this is a sharp 86 per cent drop from 2019 levels, which saw a net inflow of 10,800 millionaires.
The winners
Net HNW individual inflows are on the rise in Israel, with a figure of 2,500 forecast for 2022 – rising by 79 per cent since 2019.
In other details, more than 80,000 (US dollar) millionaires have moved to the country over the past 20 years. In 2022, the net inflow is expected to be 3,500 – the second-highest globally. Neighbouring New Zealand is expected to receive a net inflow of 800 HNW individuals in 2022, and Asia's prime hub of affluence, Singapore, continues to attract millionaires, with net inflows of 2,800 expected – a prolific 87 per cent increase compared with 2019's figure of 1,500.
Wealth emigration is beginning to hurt in China, with net outflows of 10,000 HNW individuals expected in 2022.
In Hong Kong (SAR China) high net worth individual departures continue albeit at a slower pace, with projected net millionaire outflows of 3,000 in 2022 (a 29 per cent drop compared with 2019).