Asset Management
Advisors, Clients Turn More Bearish Amid Rising Inflation, War – Schroders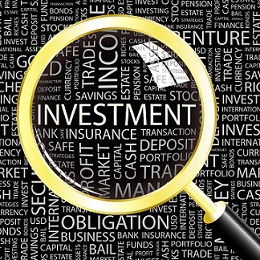 Schroders UK Financial Adviser Pulse Survey 2022: Client sentiment swings to bearish as macroeconomic and geopolitical concerns dominate
Schroders UK Financial Adviser Pulse Survey 2022 reveals that a combination of the cost-of-living crisis, stock market volatility and the war in Ukraine, has led to a sharp increase in bearish sentiment amongst financial advisors and their clients.
Bearish sentiment rose from just 12 per cent of those surveyed in November 2021, to 57 per cent in May 2022, the firm said. Correspondingly, only 7 per cent of respondents were bullish in May 2022, compared with 41 per cent last November, it added.
The Schroders Pulse Survey, which sampled 225 UK financial advisors and was completed in May 2022, also found that 69 per cent of advisors expect that some of their clients will have to adjust their investment plans due to the cost-of-living crisis.
Respondents shared their views on a wide variety of topics, from the outlook for economies and markets to outsourcing, wealth transfer and sustainable investing.
The survey led to a series of market expectations, with 41 per cent of advisors reporting in May 2022 that they expect equity returns to be lower than historical averages over the next five years, compared with 20 per cent in November 2021. Sentiment on fixed income remains more negative with 62 per cent of advisors expecting bond returns to be lower. Expectations that growth will rise over the next five years have fallen sharply from 58 per cent in November 2021, to 30 per cent in May 2022, while expectations of higher interest rates have increased from 79 per cent to 85 per cent over the same period. There has been a sharp rise in the number of advisors who expect more disruption as a result of geopolitics, from 42 per cent in November 2021 to 69 per cent in May 2022, the firm said.
There has also been an increase in the number of advisors reporting that they outsource portfolio management for more than 50 per cent of their clients' assets, from 21 per cent in November 2021 to 31 per cent in May 2022, the firm said.
A further 17 per cent of advisors surveyed have increased their use of outsourced investment solutions over the last year, it added.
Similar to previous Schroders Pulse Surveys, access to investment expertise and resources was identified as the most important reason influencing their decision to outsource portfolio management, the firm added. 'Spending more time with clients' and 'improved operational' effectiveness were also rated as being either important or very important by over 60 per cent of advisors.
Sustainability considerations have become mainstream with advisors and their clients over the past few years, while 90 per cent of advisors agreed that events over the past two years had reinforced the importance of stewardship and using an asset manager which actively engages with company management.
Some 83 per cent of advisors surveyed also indicated that the past two years had increased the attention they paid to the environmental, social and governance risks associated with investing, the firm said. Almost three quarters also reported that they were preparing for anticipated changes in regulation which might include them having to discuss suitability preferences with clients.
The Covid-19 crisis and Russia's invasion of Ukraine are both likely to have had an impact on the growing importance placed on incorporating sustainability into investment decision-making, alongside mounting evidence of the impact of climate change, Schroders added.
A new consumer duty for financial services, aimed at ensuring that companies "put themselves in customers' shoes" when communicating and designing products, is on the horizon, expected to be introduced by April 2023, the firm said. Just over half of advisors say that they are unsure about what impact this will have on their business and are probably waiting for the final regulations to be published. Some 17 per cent expect it to have a negative impact on their business, it added.
Founded in 1804, Schroders is a European independent investment management firm, with assets under management of $990.9 billion.