Emerging Markets
Crux Asset Management Eyes Indonesian Promise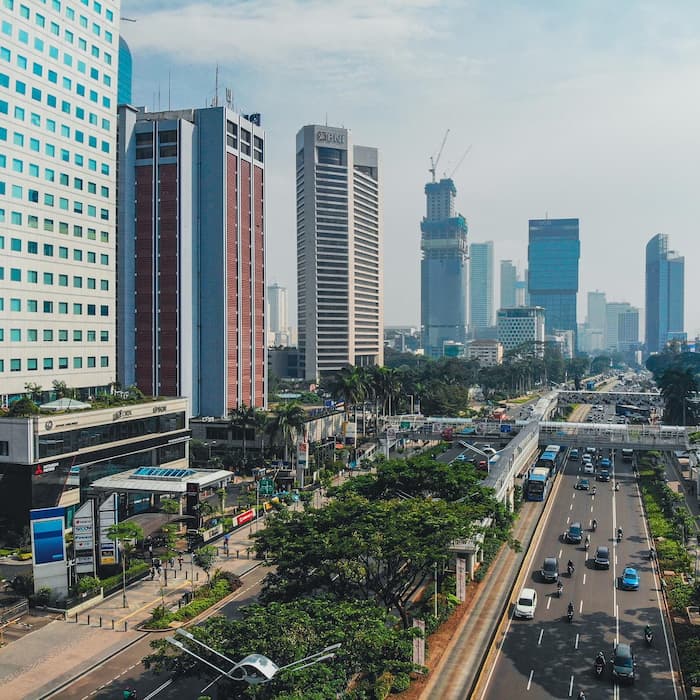 Ups and downs
"Asian emerging markets are risky, and my goal is to outperform on a rolling five-year basis. We are not here to protect on the downside," Markson-Brown said.
Indonesia's fortunes have waxed and waned. The country's economy was hit hard in the 1997-1998 financial crisis that hit other Asia countries; there was a recovery phase, aided by a boom to commodities (2002-2013). The market in the country peaked around 2012-2013.
"We spent about seven years going nowhere till late 2020," Markson-Brown said.
"Post-Covid, something has changed, and we are at the start of another bull cycle that could last five to 10 years," he continued.
So what are reasons for giving Indonesian investment love?
Markson-Brown said Indonesia is the most populous of any of the ASEAN group economies of Southeast Asia and was a natural draw for foreign direct investment. (The other ASEAN countries are Brunei, Cambodia, Laos, Malaysia, Myanmar, the Philippines, Singapore, Thailand and Vietnam.)
Reforms of state-owned enterprises and a more welcoming stance to foreign capital are positive forces at work, he said.
Other positive factors are Indonesia's large deposits of copper, ferrous metals and oil – important resources when energy prices are skyrocketing.
New technologies are also changing the narrative in this country, which has contended with price rise pressures in the past.
"In the past it has been an inflationary country. The deflationary effects of e-commerce have only started to come to Indonesia," Markson-Brown said. "E-commerce is breaking up established firms and starting new forms of price competition."
What's in the basket?
Out of a total of 91 holdings, the fund holds Indonesian or Indonesia-exposed names such as Cisarua Mountain Dairy, Jadestone Energy, Nickel Mines (it has bought big stakes in the country's mining industry), and Merdeka Copper Gold.
Global forces, such as the transition to electric vehicles, play to Indonesia's resource strengths, Markson-Brown said.
"We are thinking Indonesia is going to be a global hub for making batteries….it has the nickel and the copper…they can be the cheapest producer in high-grade batteries," he said.
And there is the simple fact that rising economies can wring more returns by applying technology than mature markets can. Indonesia is no exception, Markson-Brown said.
"Emerging markets get a much higher productivity benefit from new technology than is the case with developed countries…E-commerce also works much better than when you don't have sunk costs."
Of all the other Southeast Asian countries, Vietnam is the most similar to Indonesia. Markson-Brown added that he has an overweight stance to Vietnam, if not as pronounced as for Indonesia.
However, there are certain areas which are off-limits. "We wouldn't buy the tobacco stocks (ex growth) and would be wary of palm oil," Markson-Brown added.