New Products
What's New In Investments, Funds? – Kleinwort Hambros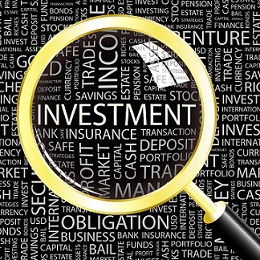 The latest news on investment offerings, financial products and other services relevant to wealth advisors and their clients.
Kleinwort Hambros
Kleinwort Hambros, the private banking and wealth management brand of Societe Generale in the UK, has launched the Moorea Real Asset Fund this week – a UCITS fund consisting of a globally diversified portfolio of infrastructure and specialist property assets.
The Moorea Real Asset Fund will provide investors with access to a pooled portfolio of infrastructure and property investments, the firm said in a statement. This real asset exposure offers diversification from risk assets such as equities, where cash flows produced are often not as sensitive to short-term economic factors, and reasonable sensitivity to inflation. The fund may provide an attractive income stream and generate steady returns through attractive yields, the firm added.
The portfolio will include a range of infrastructure assets in areas such as electricity generation, energy storage and efficiency, smart grids, waste-to-energy and digital infrastructure. Its specialist property assets will invest across a range of structures, including hospitals, schools, government buildings, affordable housing, care homes and logistics warehouses, the firm said.
Welcoming the move, Paul Hookway, senior fund analyst and fund manager of the Moorea Real Asset Fund at Kleinwort Hambros, said: "We are delighted to have launched this new fund targeting infrastructure at the heart of everyday society, as well as aiding the UK's long-term development goals."
"These types of assets are typically difficult to gain broad access to, given the complexity in the underlying ownership structures and limited liquidity," he added.
"We believe this vehicle will deliver sustainable returns over time at acceptable levels of liquidity with sufficient diversification in the underlying assets," he said.

The firm said that the fund is part of Societe Generale's Moorea fund range, which, together with Kleinwort Hambros' own in-house products, marks the 20th fund to cater to a range of clients' needs across equity, fixed income, multi-asset and alternative strategies. Throughout the seeding period, Moorea Real Assets fund will only be available to KH clients and closed to any external interest.
Kleinwort Hambros, which has assets under management of £12.51 billion ($14 billion) has experience in the selection and management of real assets exposure, particularly through investment trust vehicles, which have been a core pillar of its Target Return and income-biased strategies for almost a decade.