Offshore
Jersey Finance To Showcase Opportunities, Challenges For IFC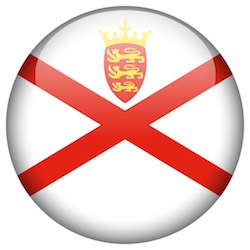 The organisation representing the island's financial services industry remains one of the most vigorous such bodies in making the case for IFCs.
Jersey Finance, the organisation promoting Jersey's financial services industry, is showcasing the jurisdiction's progress and challenges in a conference next Tuesday.
The gathering, entitled "Change, Challenge and Opportunity," will focus on the need for leading financial services businesses to keep adapting to an ever-changing landscape. Jersey Finance has already spoken to WealthBriefing about some of these issues in a recent interview – part of our coverage of developments in the Channel Islands. (See other examples of articles here and here.)
In addition to contributions from specialists in financial services, delegates will also hear a keynote address from The Rt Hon. the Lord Patten of Barnes CH and an endnote presentation from Mary Portas, television personality and retail expert.
'The annual London private wealth conference is a showcase event for Jersey which attracts more than 500 UK delegates keen to learn more about our offering and to hear cutting-edge thinking on the issues of the day which impact on the international wealth management industry," Joe Moynihan, chief executive of Jersey Finance, said.
Jersey recently brought out a white paper discussing the role of such places in international financial "value chains."
The conference will be held at The Brewery, 52 Chiswell Street, London, EC1Y 4SD, beginning at 12 pm. Registration can be done via this link.
Separately, see this link for the forthcoming WealthBriefing Channel Islands awards programme.