ESG
EU's "Green" Light Boosts Uranium's Prospects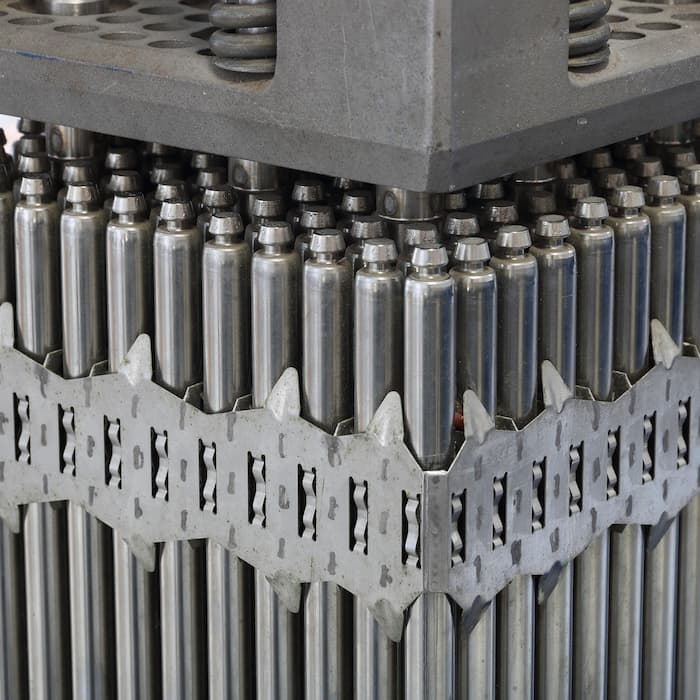 To the discomfiture of some (not all) environmentalists, the EU has tweaked its taxonomy for the term "Green" to include gas and nuclear power. An investment firm focused on uranium is understandably upbeat.
The European Union legislators' decision in early July to include nuclear power and natural gas in the EU's list of investments deemed "green" will encourage investors to put money into the space, a fund manager says.
The EU's actions took place when the drive against fossil fuels hit a roadblock following Russia's invasion of Ukraine and the surge in global energy prices.
During the summer, opponents of a plan to change the "taxonomy" of what is counted as "green" failed to overturn attempts to include the two energy sources in the EU's definition of what is an acceptable energy source. Officials from the European Commission, the EU's executive body, have said that natural gas and nuclear energy should be included in the taxonomy under certain conditions because they can help countries transition away from coal.
Sprott, a US/Canada-listed firm investing in uranium, is understandably pleased about the result.
"We expect this ruling may help pave the way to greater investment in nuclear energy, uranium and uranium mining companies," John Ciampaglia, CEO of Sprott and founder of the Sprott Global Uranium Miners UCITS ETF (URNM), said.
"Uranium and uranium miners have de-coupled in the last couple of months from general macro headwinds. What is interesting to us is that they fell in sympathy with just about everything else in the second quarter of the year, but they were able to break free so far in the third quarter," he said.
"U3O8, conversion, and enriched uranium prices have all appreciated for both short- and long-term purchase contracts. Current demand for conversion and enrichment, coupled with a shift away from Russian suppliers, supports an increase in the U3O8 uranium spot price which may bolster the uranium miners," he said.
"We believe the EU's inclusion of nuclear energy in the sustainable finance taxonomy, will help support new and existing power plants and encourage greater investment by non-utility investors. Some institutional investors in Europe had been waiting on the sidelines for the EU taxonomy decision to be approved and this may increase interest to the space," he said.
"Although there has been significant positive short-term performance, we believe the uranium bull market still has a long way to run. Over the long term, increased demand coupled with an uncertain uranium supply situation are both supportive of a sustained bull market. Historically, uranium miners have exhibited a low/moderate correlation to many major asset classes, providing portfolio diversification potential," he said.
The spot price of uranium has risen this year, from $29.77 per ounce on January 1, rallying to $48.7 in April before declining somewhat to $38.94. During the same time, by comparison, natural gas prices, which are typically measured in Metric Million British Thermal Unit, have risen sharply in 2022. In the US, they fetched $6.726 per MMBTU, down from $9.44 in 22 August and up from $3.515 at the end of 2021.
There are a number of ways to invest in uranium. Big mining and production companies like Cameco, Kazatomprom, BHP and Rio Tinto offer forms of exposure. As for natural gas, there are exchange-traded funds, for example, such the United States Natural Gas Fund and the ProShares Ultra Bloomberg Natural Gas ETF. Investors can also tap into the market via firms such as Shell, BP, ExxonMobil and Chevron.
Uranium is a more unusual commodity, and the range of investment options for the retail/affluent market is relatively limited. But the renewed interest in nuclear energy – a sector under a shadow in recent years, suggests that the market could expand.
Sprott's Ciampaglia is upbeat.
"We believe that uranium miners are well positioned to take share within the energy sector as energy security and decarbonization take center stage globally. With the number of nuclear reactors planned to increase by 35 per cent, governments are signaling the need to embrace the reliable, efficient, clean, and safe energy produced by nuclear to meet ambitious decarbonization goals," Ciampaglia said.
"At the same time, a uranium supply deficit is looming on the horizon, and uranium miners may be the beneficiaries of increased investment. Uranium and nuclear energy may be critical to the clean energy transition and help countries achieve energy security – reliable and affordable electricity," he added.
The arguments over the case for nuclear energy as a form of energy continue. In the US, the writer Michael Schellenberger, who is also running to be California governor, has argued that nuclear energy is better for the environment and the fight against global warming than building large fields of solar panels and windmills. Some of the debate hinges around whether nuclear power stations can be built more cheaply and whether the waste products disposed of more safely. Other environmentalists who have championed nuclear energy include James Lovelock, renowned for his "Gaia" hypothesis. (He died this year at the age of 103.)