Philanthropy
Welcome To The "Digital Assets Giver"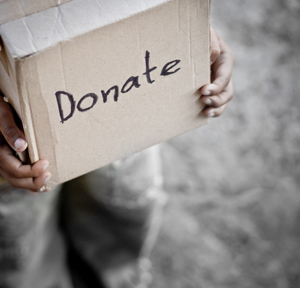 Digital assets are changing a number of organisations and ways of doing things, and that includes philanthropy.
The market for digital assets such as non-fungible tokens, cryptocurrencies and "stablecoins" has been hugely volatile this year. But whatever the drama, the space continues to evolve, and the latest area to be caught up is philanthropy, according to a report by Citigroup.
There's a new form of philanthropist in town: the "digital asset giver," the bank said in its Global Perspectives & Solutions (Citi GPS) report, entitled Philanthropy and the Global Economy v2.0 – Reinventing Giving in Challenging Times.
Donations in cryptocurrencies "skyrocketed" in 2021, with some data reporting between a six-fold and 12-fold increase in digital asset donations, Citigroup said.
"The demographic profile of digital asset owners differs from the traditional donor. Digital asset owners are typically younger and male while traditional donors are typically middle-aged and female. This presents an opportunity to grow the stock of philanthropy, and potentially to democratise it globally if digital asset owners turn some of their funds to giving," it said.
"However, philanthropy practised by digital asset owners looks different from traditional donors in terms of causes that are currently being supported, with a very heavy bias to environmental causes," it continued.
The changes fit with how wealth management is more widely embracing parts of the digital assets ecosystem, even while some organisations remain sceptical about cryptocurrencies such as bitcoin.
Distributed ledger technology, aka blockchain, is attracting interest because it can provide a transparent and secure way of exchanging financial assets and other information. And that includes philanthropy.
"There is a scope for innovation, beyond receiving crypto and converting to fiat, to use cryptocurrency and underlying technologies across the charitable value chain" Ronit Ghose, global head, future of finance, Citi Global Insights, said. "This may increase the transparency of charitable operations."
Foundations and charities need to be "digital asset ready," the bank added.
For an article on how blockchain technology is being made more mainstream, see this interview with a co-founder of Denmark-based Saxo Bank, Lars Seier Christensen.