Company Profiles
Canaccord Genuity WM's Approach For Channel Islands, International Success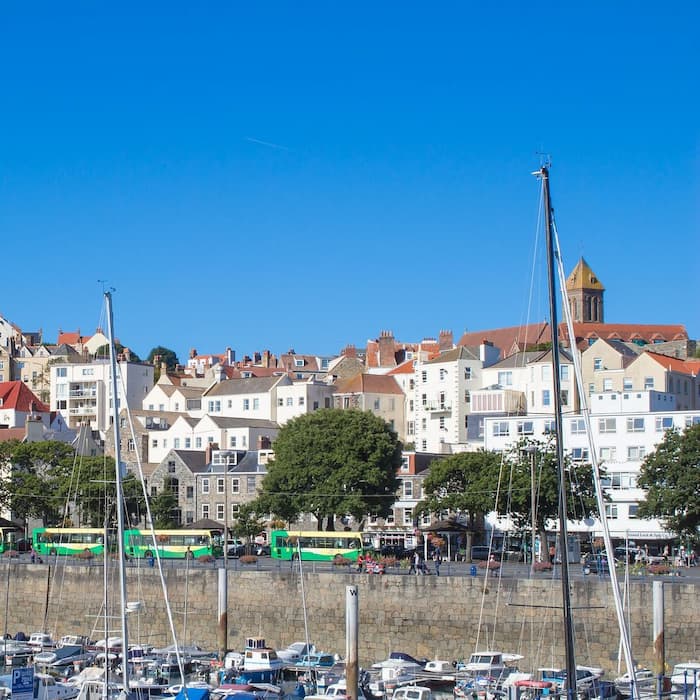 We continue our conversations with businesses in the Channel Islands, and turned to Canaccord Genuity Wealth Management in Guernsey and the head of its international arm.
Wealth management firms based in the Channel Islands often talk about how the sector is consolidating, with life for smaller firms becoming more difficult as cost pressures endure. But one organisation thinks this also creates an opportunity.
The investment management sector needs to offer technology solutions for trusts/fiduciary services firms trying to stay independent or go through changes.
That's the view of Canaccord Genuity Wealth Management, and the chief executive of its international business, Andy Finch.
Canaccord is considering how to push into this space, Finch, who is based in Guernsey, told WealthBriefing recently. Finch has worked at Canaccord since 2002.
"We are seeing the fall and rise of smaller, owner-managed trust companies," Finch said, referring to a mix of consolidation and some continued cases of firms remaining independent or starting up.
That there is a lot of M&A activity in the trusts, funds administration, private client and investments space is not in doubt. For example, Evelyn Partners, as it is now called, is the name given to a group of UK businesses that have joined forces. (A few days ago, It bought Arena Wealth, a firm in London.) Kingswood Holdings, the London-listed wealth and investment management group, and is proposing to buy MMPI, a financial advisory firm based in Dublin. In mid-September, Vistra, a provider of advisory and administrative support to fund, corporate, capital market and private wealth clients, entered into a sale and purchase agreement with MAS France, a Parisian provider of domiciliation, administration and directorship services in the real estate and private equity sectors.
However, potentially helping smaller firms with some solutions is only a part of the Canaccord Genuity formula. The firm, part of Canada's Canaccord, has done some shopping of its own. It recently completed its purchase of Punter Southall Wealth. The firm also bought the Edinburgh-based investment business, Adam & Co, boosting its footprint in the UK. CGWM UK's chief executive, David Esfandi, has explained his firm's strategy to WealthBriefing here.
This news service has been running a number of articles looking at the different wealth management and legal practitioners in Jersey and Guernsey. See here for an overview.
Crown Dependencies
The role that Finch has puts him in charge of the Crown Dependencies of Jersey, Guernsey and the Isle of Man. Three office heads from these financial centres report into him. Finch has been in this post since April 2020; he is also responsible for international distribution outside the core jurisdictions: This means that he works with countries such as South Africa. The international business of Canaccord has 177 people in the Isle of Man, Jersey and Guernsey (115 in Guernsey, 19 in the IoM, and 41 in Jersey); there is one person in Singapore.
The business has an Irish-registered UCITS fund, for example, and an office in Singapore for business development.
Canaccord Genuity Wealth Management has funds registered for sale in Dubai and is considering securing a physical presence in the DIFC.
WealthBriefing asked Finch if Canaccord's international business has been affected at all by Brexit – he said the impact hasn't been felt.
As other wealth managers in the Channel Islands have stated, finding and keeping talent is a challenge when labour markets are tight. (Unemployment in Guernsey is so low as to be statistically irrelevant.)
"I like us to be a firm offering lots of great opportunities," Finch said. "I want Canaccord to be the employer of choice for all existing colleagues and it should be a place that people aspire to work for. I want Canaccord to be the first name on the list."
Building culture at a firm such as Canaccord is important for securing a competitive advantage, Finch continued. "It can be summed up as the way we run things around here. The focus has to be on trust."
Finch also talked about building momentum in the business – he described it as a "sense of competitive urgency" in the firm, its "ambition." "That is a bit more difficult to achieve in a working-from-home environment," he said, referring to the conditions imposed by the recent pandemic.