Offshore
The Bahamas And Innovation, Adapting Around Investment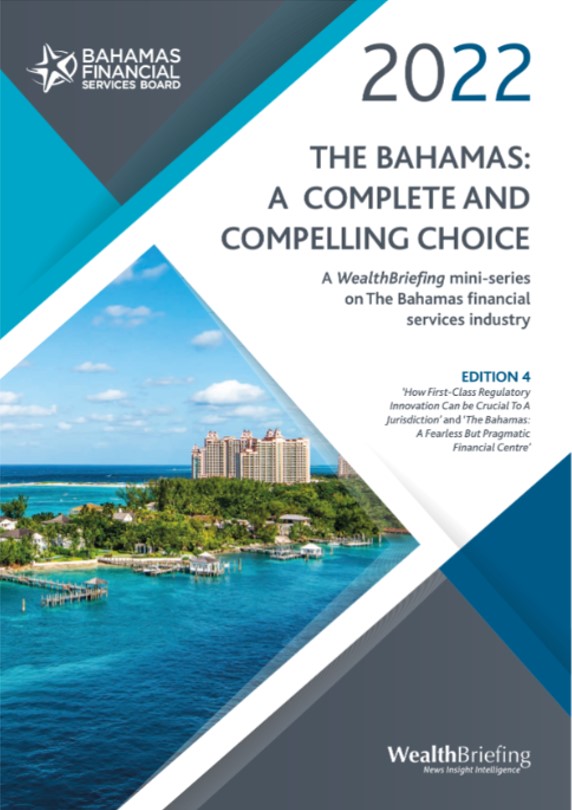 This is a mini-series on The Bahamas Financial Services Industry.
The openness of The Bahamas to new ideas, as demonstrated by how the IFC adapted during the pandemic, and how industry figures have shaped the sector in recent years, is set out in a new publication about the jurisdiction.
The fourth edition of the report, entitled The Bahamas: A Complete And Compelling Choice, part of a mini-series from WealthBriefing, was preceded by this report, along with the second and first.
The first of the two signed articles is by Christina Rolle, executive director of the Securities Commission of The Bahamas, and the second, is by Dr Tanya McCartney, the CEO and executive director of The Bahamas Financial Services Board.
The introduction to the fourth report in the series focuses on The Bahamas' trust laws. For example, it looks at the Investment Funds Act, which obliges each fund to appoint an investment fund manager, except in some very specific circumstances.
The document also shines a light on innovation in the sector, examining the ICON fund structure, aimed at the Brazilian market, the regulatory changes that have occurred in the foreign exchange market and the innovative Smart Funds regime. Additionally, the jurisdiction is positioning itself as a digital assets hub, aided by a progressive legislative framework in the form of the Digital Assets and Registered Exchanges Act.
Another element of the report is an examination of the public-private partnership that is important to the financial center's progress.