Offshore
Isle Of Man Firm Hits Back Over Russian Oligarch Claims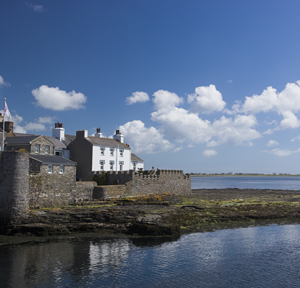 A Russian billionaire investor in Silicon Valley businesses was, a news article claims, able to route his wealth via a trust, corporate service and fund administration company in the Isle of Man called Bridgewaters. The firm has denounced the article as deliberately misleading.
An Isle of Man-based trust, corporate services and fund administration company called Bridgewaters has described claims it is at the core of a "Russian money network" as "intentionally misleading".
Bridgewaters was mentioned in a Wall Street Journal article on 25 October. The article said: "A Silicon Valley laser start-up that went public in February had a surprising investor: a Russian billionaire. The deal, routed through a series of offshore companies and a venture fund, let the oligarch, Alisher Usmanov, move more of his vast wealth into the West. The fund's stake at the IPO was valued at $175 million.
"The firm has helped structure a corporate empire for its clients that has included investments in US technology companies such as Meta Platforms Inc, Twitter and Airbnb Inc.; investment in a company that allegedly sells surveillance equipment to the Russian government and real estate around Europe." The newspaper cited documents it had reviewed.
The WSJ continued: "To trace the Russian assets, the Journal scoured thousands of corporate documents, many made public in recent years in major leaks of financial documents from offshore services firms, including the Panama, Pandora and Paradise Papers."
With the treatment of Russians a high-profile issue in know-your-client and anti-money laundering compliance since Russia invaded Ukraine in late February, the way advisors and firms handle such clients is a hot issue.
Bridgewaters emailed WealthBriefing about the article.
"The article gives an incomplete, often contradictory and intentionally misleading picture of the true position. The reporting does not make any allegation of wrongdoing; however, it does insinuate that Bridgewaters has acted inappropriately or unlawfully, this is categorically rejected," the firm said.
"Bridgewaters takes its obligations as a regulated business very seriously and we routinely and willingly extend our full cooperation to any regulator or relevant competent authority which requests information," it continued. Bridgewaters had and continues to have a diversified global client base, though we have over the years had some Russian clients, along with clients based in multiple other jurisdictions. Several the individuals noted in the WSJ article were never engaged as clients of Bridgewaters.
"With reference to the sanctions in place on individuals and companies, Bridgewaters takes its reporting obligations extremely seriously and strictly adheres to the restrictions in place in all relevant jurisdictions. Where required, legal advice has been sought and all relevant client matters are monitored daily," it said. "Following the introduction of Russia-related sanctions, earlier this year, we have brought in additional procedures and checks which are undertaken on all transactions and payments to ensure we remain fully compliant."
The business was established in 1996 and is licenced by the Isle of Man Financial Services Authority.