Tax
Investment Managers React To UK Autumn Statement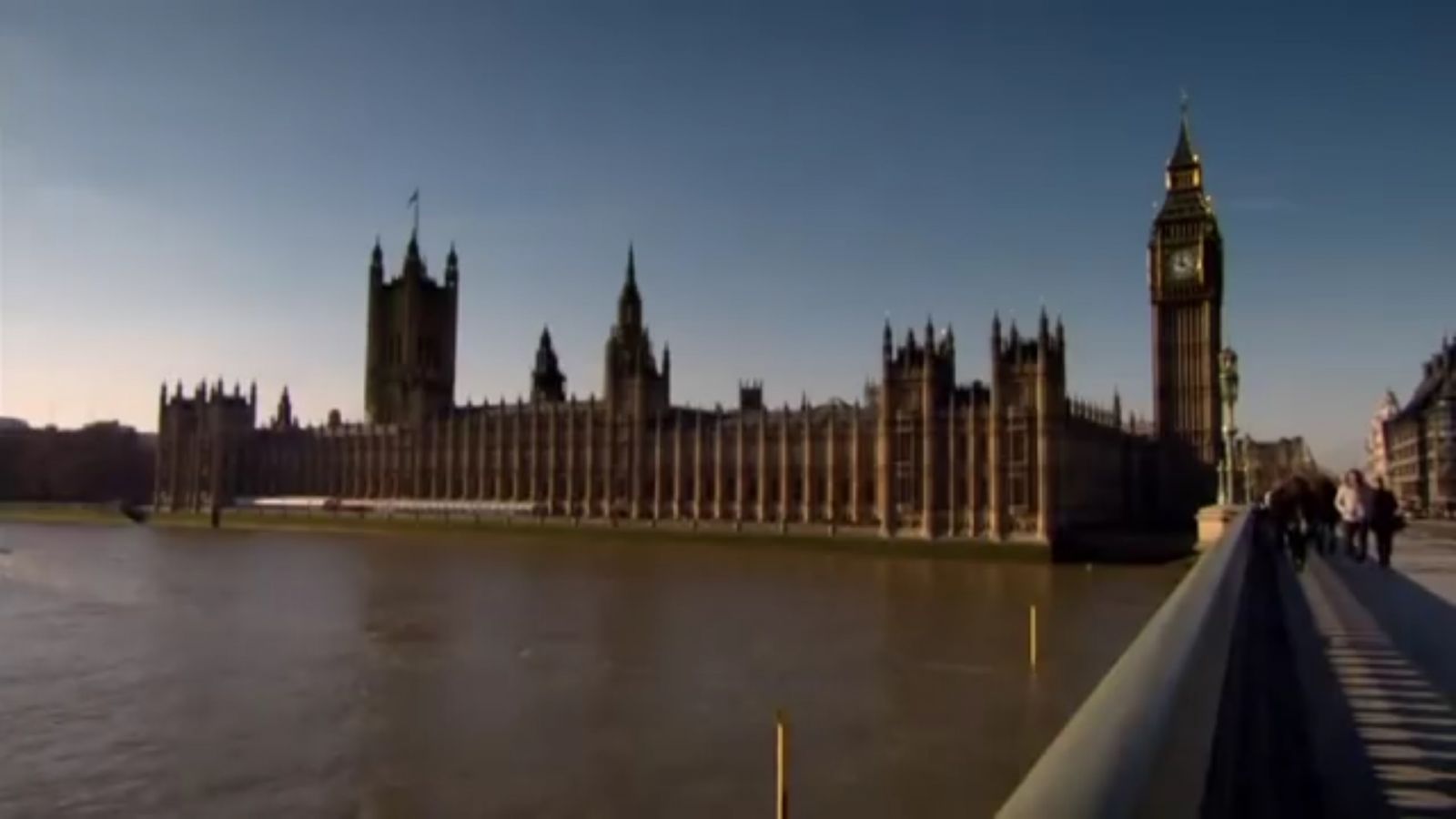 After the UK Chancellor of the Exchequer Jeremy Hunt unveiled his Autumn Statement on Thursday, investment managers outline what this will mean for investors, markets and the economy.
UK Chancellor of the Exchequer Jeremy Hunt released his Autumn Statement yesterday, setting out tax increases and a freeze on tax allowances, in a bid to help rebuild the economy and tackle soaring inflation, which stands at a 41-year-high of 11.1 per cent. While such moves had been widely trailed in the press over past weeks, the reality of the fiscal squeeze may still come as a jolt.
The finance minister said the economy is already in a recession, with higher energy prices explaining the majority of the revision in growth forecasts. Gross domestic product is also set to fall by 1.4 per cent next year, he said.
In the plan, Hunt announced a range of tax threshold freezes, including for income tax and inheritance tax at £325,000 ($383,000) for another two years, on top of the current four-year freeze until April 2028.The threshold for the 45p additional rate of tax will be cut from £150,000 to £125,140, putting more individuals in a higher tax bracket.
Dividend allowances will also be cut from £2,000 to £1,000 next year and then to £500 from April 2024.
The annual exempt allowance for capital gains tax will be reduced from £12,300 to £6,000 next year and then to £3,000 from the April 2024/25 tax year under the plan. Capital gains tax is payable when people sell or gift certain items worth more than £6,000 such as antiques or art, or assets including second homes and shares held outside of an ISA or PEP.
With personal tax and death duties cited as some of the greatest risks to preserving family wealth, here are some reactions from investment managers to the plan.
The package of measures included other areas not strictly relevant to wealth advisors (removal of tariffs on certain goods, support for R&D, hikes to the National Minimum Wage), but we highlight reactions below that focus on changes that advisors will be most concerned about. This publication speculated on how tax hikes would affect the economy in this editorial here.

Reactions to tax hikes:
Sharon Omer-Kaye, Kreston Global spokesperson and partner at member firm James Cowper Kreston
"The reduction in the additional rate threshold in isolation is not too significant as it increases the tax liability by £1,243 per year. It's this combined with the freezing allowances and thresholds which have an impact, and these allowances that were already frozen for some time, will now be frozen until 2028. This, alongside rising inflation will hit the higher earners. The ongoing freezing of the Inheritance Tax nil rate band, coupled with the price of an average property in the UK, will increase [the number of] those estates paying Inheritance Tax. Additionally the reduction in the dividend allowance and capital gains exemption will just increase the administrative burden for HMRC as more people will need to file tax returns.

"It's good to see no obvious changes to the regime for non-domiciles as well as no headline increases in tax rates for individuals, which is a surprise given the widespread expectation of CGT rate increases. The CGT annual exemption will cost taxpayers up to £1,764 next year and £2,604 thereafter (assuming the higher rates of CGT), so maximising the exemption this year is important and preserving losses. It's also good to see there's no change to the pension regime, limiting the rate of relief. Whilst there are some hidden tax rises, I doubt that these in isolation will prevent HNWIs relocating to the UK, but business owners faced with the increased corporation tax rates from April may need to think carefully."
Stewart Sanderson, head of private clients at Brooks Macdonald
"A blend of tax rises and spending cuts adds around £55 billion to address inflation and pay down UK debt. Ultimately, this budget means that everyone will be paying more, but the real losers are high earners and investors. Investors will be hit by the Chancellor reducing the annual allowance for capital gains tax by half next year to £6,000, and then again to £3,000 in 2024/25. Furthermore, Hunt has reduced the dividend income allowance from £2,000 to £500 by 2024. This could cause a real squeeze on smaller investors who rely on dividend income from their shares. Investors need to start thinking now about reviewing their financial plan, using losses to offset and extending allowances as the tax impact will affect their cash flow plans. Inaction is not an option and could result in loss of income."
Andy Butcher, branch principal and chartered financial planner, Raymond James
"Jeremy Hunt has reduced the threshold for those paying the top tax rate from £150,000 to £125,140, but it would have been more sensible to abolish the £100,000 tax trap where the personal allowance tapers off. The annual exempt amount for CGT will be cut from £12,300 to £6,000. This is an easy source of government revenue, but coupled with the dividend allowance cut from £2,000 to £1,000, these particular forms of tax risk dissuading new growth-oriented projects. An increase in entrepreneurs' relief would have been a far fairer compromise, so it's a shame to see nothing of the sort emerge from the red briefcase."
Rachael Griffin, tax and financial planning expert at Quilter
"As had been widely anticipated, the Chancellor has confirmed that Inheritance Tax thresholds will be frozen for a further two years – a move which is likely to net more than an additional £1 billion for government coffers by the 2027/28 tax year according to OBR forecasts. The number of people caught in the IHT net has been rising for several years now, largely due to the significant rise in house prices which has led to more estates being pulled in due to property wealth. While house prices have seen a small dip already and are expected to cool further given the current economic circumstances, this is unlikely to help reduce IHT bills for some time yet, so people must take action to mitigate the costs themselves where possible by making the most of other tax and thresholds.
Faye Church, chartered financial planner, Investec Wealth & Investment
"There will be a two-year extension on the freeze of the Inheritance Tax nil rate band at £325,000 until 5 April 2028, having been frozen since 2009. This is an unpopular tax, where promised reform is usually part of any leadership or election bid. It is a complex area and simplification would be welcomed. In the meantime, we are regularly advising clients how to plan to reduce their Inheritance Tax liability. Cash flow planning helps us to ring-fence assets that may be called upon within a client's lifetime, in turn identifying assets that are surplus to requirements. The benefit of this to the client is that monies can be gifted within their lifetime so they can see their families enjoy them, rather than pass on via their will."
Alex Davies, CEO and founder Wealth Club
"Freezing the Inheritance Tax threshold for yet another two years – until April 2028 – is another kick in the teeth for those wanting to pass down their wealth to loved ones. We believe that this extended freeze combined with rampant inflation will increase average IHT bills to £297,793 in 2025/26 and to £336,605 in 2027/28. Contrary to what many think, Inheritance Tax doesn't just affect the super-rich. It will be the thousands of hardworking families who bear the brunt, as they get caught in the crosshairs of high property prices and frozen IHT allowances."
Liz Field, chief executive of trade association for wealth management PIMFA
"While we support the government's long-term aim to stabilise the country's finances and balance the books, regular changes to tax policy can be unhelpful and create confusion for those trying to save for their financial future or leave a legacy to their loved ones. Clarity in terms of tax policy allows people to save and invest for the future, safe in the knowledge that there will be few sudden changes that require them to adjust their own plans. The measures outlined in the Chancellor's statement today will clearly impact on the ability of UK savers to put money aside as well as incentivising them to do so. We would urge the Chancellor to keep these under review to ensure that millions of people are incentivised to save and invest in future."
Chris Liebetrau, financial planner at Nutmeg, the digital wealth manager
"Capital gains tax brought in £14.3 billion in the 2020/21 tax year, from 323,000 people. Anyone who is concerned that they may be liable to pay capital gains tax may wish to consider timing the 'disposal' of their assets or alternative forms of ownership, for example holding buy-to-let investments in a limited company structure."
Claire Trott, divisional director – retirement and holistic planning, St James's Place
"This was a far-reaching Autumn Statement with a lot to take account of and factor into short- and long-term financial planning. None of these changes come in with immediate effect so tax year-end planning will be crucial. It is important to ensure that you are in the best place possible to take advantage of any reliefs available this year and get ready for the changes that come in over the next two years. The reduction in the dividend tax allowance next tax year means that those in receipt of dividends, that are not in a wrapper such as a pension or ISA, will see increased taxation over the next two years. It is therefore a good time to ensure that the investments are appropriately wrapped if possible. With the capital gains tax allowance reducing, it is worth considering realising gains this tax year. Even the changes to income taxation will mean that for those who have control over their income may choose to access funds in a different way. If possible, accessing funds this year rather than next may help will mitigate the increased income and dividend taxation."