Company Profiles
Standard Chartered's Advisory Strengths Tapped In Testing Times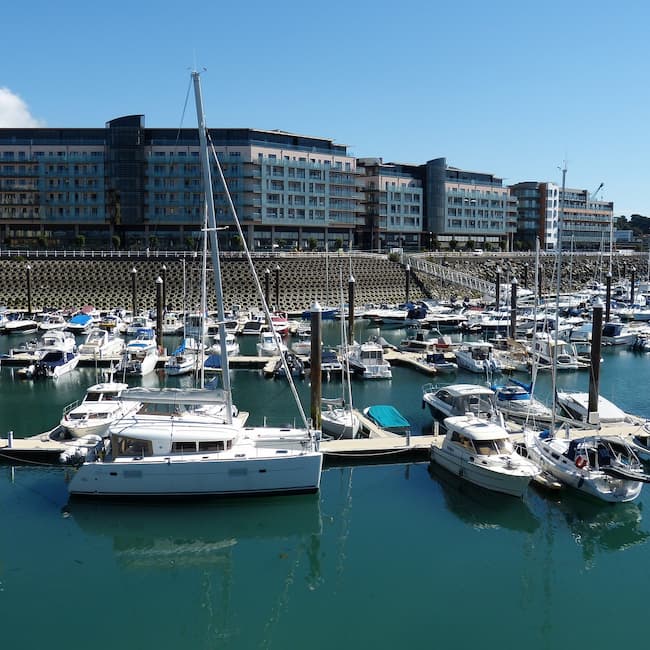 This news service continues to profile organisations making an impact in the Channel Islands of Jersey and Guernsey. In this interview, we talk to the CEO in Jersey at Standard Chartered.
When central banks such as the UK's Bank of England hiked rates and the realities of inflation hit home, high net worth clients turned to wealth managers for advice about credit and how to keep financial affairs in balance.
And the experience that comes from a UK-listed banking group with an international network and perspective of operating in developed and emerging market countries proves a potent combination at such times, argues Henry Baye, chief executive at Standard Chartered in Jersey. He recently spoke to this news service as part of a series of articles we have run about the Channel Islands and its financial sector.
Markets have been difficult, and rates are going up. Amid such concerns, Baye said that the bank is taking a lot of enquiries about mortgages, for example.
"We can leverage our expertise from all around the world and we have a lot of learnings from all these episodes that we can use to help clients. For example, we can use these to help clients and price mortgages," he said.
"Most of the enquiries we have received have been largely around buy to let mortgages with a few looking to buy properties to manage living costs of their children coming to universities in the UK. Prior to the recent rate hikes, clients were looking a lot for fixed rate deals that enable them to lock their monthly repayments," he continued. "More recently though, clients are looking for more floating rates to enable them to take advantage when the heat on rates starts to cool off, [they] are still looking for creative ways of pricing so that their overall costs reduce. Sometimes it also means the bank has to structure its fees as part of the entire consideration."
Ghana-born Baye has been at Standard Chartered for nine years. His business looks after clients spanning the mass-affluent to high net worth categories, providing a mix of private and priority banking services. To be a client of the private bank, one requires at least $5 million of investable liquid wealth.
The pandemic affected how new clients are onboarded at Standard Chartered – a common experience for this and other lenders. The bank has had to move to "virtual face-to-face" engagement," Baye said.
We asked Baye about the sort of trends he has seen unfold. Given StanChart's strong Asia links, it was not surprising when he responded that at the height of the recent Hong Kong [Covid] crisis "we saw a lot more traffic from Hong Kong."
The bank sees an outflow of funds (wealth) and increased demand for UK mortgages as well. Turning to Africa, clients want to put money into more stable countries, he said.
"We have certainly seen increased demand for offshore banking from Nigeria, Kenya, Zambia and to a lesser extent Ghana," Baye continued. Jersey is an attractive jurisdiction for people with concerns in Africa/Asia, he said. "We leverage our knowledge a lot. Jersey is safe, well governed and a well-regulated jurisdiction," he said.
With the market storms of recent months, it's unsurprising that clients want a stronger "umbrella."