Investment Strategies
The War On Inflation: A Fair Fight, Or A Losing Battle?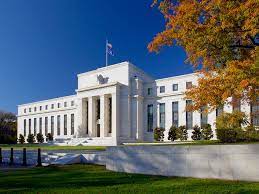 Efforts by the world's main central banks to curb inflation, taking it down from the highest rates seen in four decades, are one of the battles that asset allocators must pay attention to. This article adds to a series of commentaries from wealth managers at the start of this year.
The following commentary about the economic and investment landscape comes from David Absolon, who is investment director, Handelsbanken Wealth & Asset Management. This adds to a run of articles from private banks and wealth managers at the start of this year. As is always the case, the editors don't necessarily share the views of outside contributors. Jump into the conversation! To do so, email tom.burroughes@wealthbriefing.com
Central banks across developed economies faced a vivid credibility issue in 2022: control inflation or face a widespread loss of faith. How much longer will the fight go on, and are they winning?
The US central bank is leading the charge, with the UK hot on its heels
Like the US economy, the US central bank – the Federal Reserve Bank (pictured) – sets the tone for its developed world peers. Over the course of 2022, US interest rates rose from 0.25 per cent to 4.5 per cent, at the time of writing (mid- December).
The Fed is now on a clearly marked path, and one which has been well-signalled. In August, Fed Chair Jerome Powell made a forceful speech outlining the Fed's total focus on bringing down inflation by slowing economic activity. In doing so, he acknowledged that efforts to control inflation (most notably by raising interest rates) would cause short-term pain to households and businesses but declared that "a failure to restore price stability would mean far greater pain."
This rhetoric has been likened to an infamous speech made by Mario Draghi (then President of the European Central Bank) a decade earlier. In the summer of 2012, Draghi said that he would do "whatever it takes" to save the euro area. For Powell and inflation, it's not so much a case of "whatever it takes" as "whatever it costs." And what it costs, it seems, will be some US economic growth.
On home shores, the Bank of England has been on a similar path. The Bank's policymakers have been forced to choose between raising rates to bring inflation under control (and doing so in a deteriorating economic environment) and supporting struggling consumers. To date they have prioritised the former, taking interest rates to 3.5 per cent, at the time of writing.
How high will interest rates go?
Until relatively recently, financial markets had anticipated a pause in interest rate hikes from the Fed early next year, and possibly even a rate cut during the first half of 2023. This is no longer the case. While headline US inflation has shown signs of peaking and core inflation (which excludes items with volatile prices such as energy and food) came in lower than expected in October, the more persistent component of inflation such as wages and shelter (rental costs) are still rising. Inflation may be turning in the right direction, but the war is not over yet.
Markets now expect the Fed to continue raising rates until they reach around 5 per cent in the first half of 2023. In the UK, market expectations for the Bank of England are to reach a peak of around 4.5 per cent, once again in the first half of 2023.
Ultimately the question of how high interest rates will go and how long they rest there will be determined by the path of inflation over the next twelve months. It's the world's worst kept secret that inflation will fall from its 2022 highs, but the important questions are how quickly it will fall and where it will settle?
What will happen to inflation?
Only time will tell how effective central bank aggression will be in bringing demand and supply back into balance in the global economy (without causing too much pain). Commodity prices will also be dictated by ever-present geopolitics. That's the short-term conundrum. In the medium term, we believe that the developed world will have to adapt to a higher inflation regime than we have grown used to over the past 20 years, with inflation likely to be between 2 per cent and 4 per cent.
The deflationary forces of globalisation (particularly since 2002 when China joined the World Trade Organisation) and the plentiful supply of cheap energy are fading. A trend of diversifying away from China-based supply chains has accelerated in a post-Covid world and, while the journey to cleaner energy will be hugely beneficial in the longer term, it will be inflationary in the short term as the required infrastructure is built.
Central banks have told us their plan of attack
This year, central banks have been on a journey of higher interest rates in a pattern unseen since the 1980s. Policymakers in most developed economies are following a similar roadmap: not only increasing interest rates, but also removing support in other forms (e.g. bond purchase programmes are being reduced or allowed to expire without replacement).
Central banks know the economic pain that this will cause in the near term but are wholly fixated on bringing down inflation. Much of the heavy lifting in terms of rate rises has been done in 2022, but with a bit more likely to come in the first half of 2023. Whether rates are paused, cut, or hiked again from that point will be determined, as mentioned above, by the economic data and inflation over the next 12 months. We will be keeping a particularly keen eye on increases to the unemployment rate as central banks pursue their goal of bringing demand and supply back into a healthier balance.
What does all this mean for our investment strategies?
While past performance is never a reliable guide to future results, financial markets typically react very quickly to perceived danger. Little surprise, then, that in 2022 we witnessed extended spells of turbulence in both bond and stock markets, as investors attempted to digest rapid signals from the world's leading central banks.
So far, we think that bond markets – which are notoriously sensitive to interest rate changes – are pricing in central bank action more aggressively than stock markets, resulting in a very challenging period of performance for bond prices. However, when asset prices fall, there is potential for long-term value to emerge, particularly in an asset class (like bonds) which has appeared to offer poor value for an extended period.
As a result, we see selective opportunities in government bonds and corporate debt, as well as more niche "alternative" areas of debt markets. In keeping with this, we have dialled back some of our exposure to higher risk asset types like shares which we believe have further adjustments to make in this new world of higher central bank rates. Our strategies are also likely to be carrying a higher proportion of cash than usual, which should help our managers to remain as flexible as possible as the market picture evolves.