Financial Results
Summary Of Third-Quarter 2022 Financial Results In Banking, Wealth Management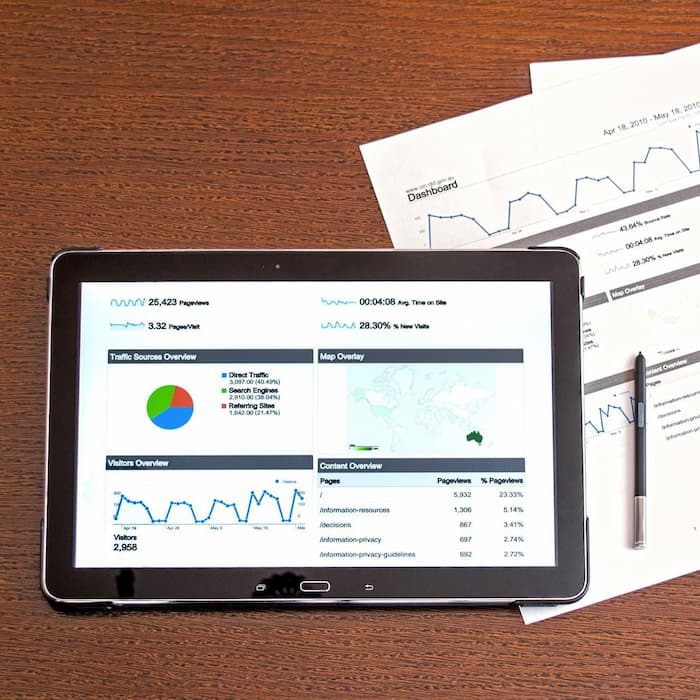 As a new cycle of results is about to start, here's a recap of the figures from major banking groups for the third quarter of 2022.
Here is a summary of the results from a range of the major banking groups and some other financial actors around the world. The results focus on the largest institutions which provide wealth management. Not all banks report on a calendar year schedule, and not all the institutions are alike, so the results from standalone institutions should be viewed differently from wealth management results embedded within a larger group. These results may be subsequently revised. Not all the banks reported on the same day, so the exchange rate comparisons with the dollar have been removed. We hope readers find it useful to see these figures collated in one article. To comment, email tom.burroughes@wealthbriefing.com
JP Morgan
The firm's wealth and asset management arm reported third-quarter net income of $1.2 billion, rising 2 per cent on a year before, achieved on a 6 per cent year-on-year rise in net revenue, standing at $4.5 billion. Revenues were mostly driven by deposits and loans on higher margins and balances, largely offset by lower management fees due to lower market levels. Non-interest costs were $3 billion, up 10 per cent year-on-year in Q3, driven by higher structural expense and investments in the business, including compensation.
Assets under management were $2.6 trillion, falling 13 per cent on a year before, mostly caused by falling market levels and from clients pulling money from liquidity products. This outflow was partially offset by continued net inflows for long-term products.
Bank of America
The group said its global wealth management business, which includes its private banking arm, logged a 3 per cent year-on-year fall in net income for the third quarter of 2022, coming in at $1.2 billion. Pre-tax income fell also by 3 per cent, to $1.6 billion. The result was delivered on the back of a 2 per cent rise in revenues, reaching $5.4 billion. Non-interest costs rose 2 per cent, to $3.8 billion, at this side of the bank. Provision for credit losses in the wealth business was $37 million, up a touch from the end of June. Total client balances fell by 12 per cent, reaching $3.2 trillion, as markets fell, although client inflows partly offset the market impact.
Within the private banking side of BoA, client balances were $538 billion, the group said. The private bank added about 550 new relationships in the third quarter of this year, rising 101 per cent. As the bank has done before, it spelled out the level of digital engagement of its clients. In the private banking side, 86 per cent of clients are digitally active across the enterprise. Digital wallet transactions have risen 63 per cent, for example.
Goldman Sachs
Net revenues in its wealth and consumer segment stood at $2.38 billion for the third quarter, rising by 18 per cent on the same period a year ago and 9 per cent from the previous three-month period. Net revenues in wealth management were $1.63 billion, flat on a year ago, caused by "significantly lower Incentive fees" and offset by significantly higher net revenues in private banking and lending, due to the impact of higher loan and deposit balances. Management and other fees were essentially unchanged.
Morgan Stanley
It reported a rise in wealth management net revenues, rising to $6.1 billion in the third quarter of 2022, up from $5.9 billion a year ago. Pre-tax income in this segment of the US firm stood at $1.6 billion, up from $1.5 billion a year ago. The pre-tax margin was 26.9 per cent in the current quarter, or 28.4 per cent excluding the impact of integration-related expenses.
Results reflect higher net interest income on higher interest rates. The business added $65 billion in net new assets, bringing total net new assets year-to-date to $260 billion.
The firm said that total costs in its wealth business stood at $4.46 billion, rising from $4.405 billion a year before. Compensation costs rose a touch to $3.171 billion from $3.159 billion. Non-compensation expenses rose to $1.289 billion from $1.246 billion. With compensation costs, the impact of higher headcount was offset by lower compensable revenues and a decline related to certain deferred compensation plans linked to investment performance.
Wells Fargo
The wealth arms of Wells Fargo, including the private banking business, logged a 10 per cent year-on-year rise in net income, reaching $639 million in the third quarter of 2022. Total client assets weakened 16 per cent year-on-year to $1.759 trillion at the end of September – in line with the asset falls that other firms have reported because of the slide in global equity markets.
Net interest income at Wells Fargo's wealth arm surged 71 per cent year-on-year to $1.088 billion, reflecting the rise in interest rates. Non-interest income fell 14 per cent to $2.577 billion.
Citigroup
It reported that its revenues rose by 6 per cent from the prior-year period, whilst profits fell by 25 per cent to $3.48 billion or $1.63 per share. Net income for the third quarter of 2022 reached $3.5 billion, or $1.63 per diluted share on revenues of $18.5 billion. This compares with net income of $4.6 billion, or $2.15 per diluted share, on revenues of $17.4 billion for the third quarter 2021.
The US lender has been spinning off retail banking in 14 jurisdictions, such as in Mexico, the Philippines and Australia –part of a pivot to areas such as wealth management. This strategy was set out more than a year ago by CEO Jane Fraser.
BNY Mellon
Pre-tax income at the market and wealth services segment of BNY Mellon rose 21 per cent year-on-year to $631 million in the third quarter of 2022. Total revenues rose by 17 per cent at this business segment to $1.367 billion. Within that figure, total fee and other revenue rose 11 per cent to $989 million; net interest revenue – boosted by rising US interest rates – surged by 34 per cent to $378 million.
Within the Pershing business that works with many wealth managers, BNY Mellon said that the year-on-year rise in results reflected lower money market fee waivers and higher client activity, partially offset by the impact of prior year lost business.
Within the wealth and investment management segments, total revenue stood at $862 million, falling 16 per cent on a year before. Investment management fees fell 12 per cent on the year to stand at $788 million in Q3, 2022. Performance fees slumped by 52 per cent to $10 million. Noninterest costs rose 96 per cent to $1.356 billion. On a pre-tax basis, there was a loss of $497 million, falling by 243 per cent on a year earlier.
Northern Trust
Northern Trust reported third quarter net income per diluted common share of $1.80, compared with $1.86 in the second quarter of 2022 and $1.80 in the third quarter of 2021. Net income was $394.8 million, compared with $396.2 million in the prior quarter and $395.7 million in the prior-year quarter. Total assets under management fell to $1.209 trillion at the end of September 2022, from $1.532 trillion a year before. Trust, investment, and other servicing fees (covering areas such as wealth management) stood at $1.08 billion in Q3, down a touch from $1.11 billion in September 2021.
BlackRock
A falling stock market wiped 16 per cent off the US-listed firm's AuM since the end of September 2021. Total assets under management stood at $7.961 trillion, down from $9.463 trillion a year ago.
Total net flows also fell sharply to $16.9 billion in Q3 2022, down from $75.3 billion a year earlier. However, among long-term assets, BlackRock logged $65 billion of quarterly long-term net inflows, driven by continued momentum in strategic exchange traded funds and "significant outsourcing mandates." The total net inflow figure takes account of clients pulling out cash, and changes to advisory AuM.
UBS
The bank reported a 24 per cent year-on-year drop in third-quarter 2022 net profit, attributable to shareholders, to $1.73 billion. The figure was nevertheless more than the $1.53 billion predicted by analysts. Pre-tax profit in 3Q22 profit stood at $2,323 million, down 19 per cent year-on-year, compared with a strong quarter the previous year. The cost/income ratio was 71.8 per cent while the return on Common Equity Tier 1 capital was 15.5 per cent and a CET1 capital ratio – a standard measure of a bank's capital buffer – of 14.4 per cent.
Total revenues fell by 4 per cent year-on-year in global wealth management, to $4.786 billion. Results included a $133 million gain from the sale of its domestic wealth management business in Spain. Across the entire wealth management business, UBS logged $17.1 billion of net new fee-generating assets in the quarter, and $36.9 billion for the first nine months of the year. Invested assets totaled $2.7 trillion at the end of September.
In the Americas, UBS reported net new fee-generating assets of $4 billion, while in Switzerland it saw SFr2 billion ($1.99 billion) net new loans in global wealth management and personal and corporate banking combined, primarily driven by mortgages. In Asia-Pacific, the bank saw $7 billion net new fee-generating assets.
Credit Suisse
The bank said it was raising SFr4 billion in a restructuring overhaul, winding down investment banking exposures and making other changes to restore profitability. Saudi National Bank was slated to buy SFr1.5 billion of the capital being raised.
It logged a loss, on an attributable basis, of SFr4.034 billion in the three months to end-September, from a profit of SFr434 million a year earlier. Net revenues rose 4 per cent year-on-year to SFr3.8 billion. Clients removed SFr12.9 billion in net outflows in the quarter, contrasting with SFr5.6 billion of inflows a year before. Total assets under management fell to SFr1.4 trillion, down from SFr1.623 trillion.