ESG
The ESG Phenomenon: Barclays Private Bank, Global Impact Solutions Today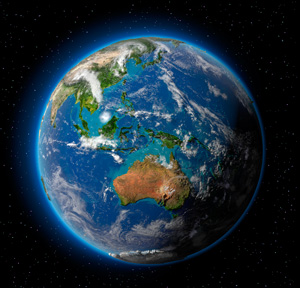 The respondents had an average of $730 million assets under management.
A study of almost 150 wealth holders in 35 countries found that 77 per cent of them want to make sustainable investments in a desire to leave the world a better place.
The findings, which came from research produced for Global Impact Solutions Today (GIST) and Barclays Private Wealth, also found that 36 per cent of respondents want to demonstrate that family wealth can be invested for positive outcomes – a 13 per cent increase on 2021's results.
Regarding one of the largest global challenges, 84 per cent believe that their private capital will be essential in addressing climate change. Nearly two-thirds (59 per cent) say they would like their family portfolio to be aligned with, at minimum, a 2° C scenario of the Paris Agreement about climate change. Going further, 61 per cent would be willing to sacrifice some financial returns if their investments helped to prevent climate breakdown.
When it comes to family connections, over half (53 per cent) of global wealth holders believe that sustainable investing is creating a bridge between the older and younger generations, highlighting the unifying aspect of adopting impact investing for a family's portfolio. Just 11 per cent of respondents disagree.
While 68 per cent agree that younger generations are continuing to take the lead on impact investing, older generations are increasingly accepting this new approach. Nearly seven in 10 (69 per cent) report that sustainable investing is being embraced by the generation in charge of the family's wealth.
This is reinforced by the view that 80 per cent believe that involving the next generation in sustainable investing will prepare them to take on greater family responsibility, with nearly half (44 per cent) strongly agreeing.
Looking ahead five years, respondents expect impact investments to either outperform (37 per cent) or perform at the same level (44 per cent) as traditional investments.
The report was produced by Campden Wealth.