Surveys
HNW Individuals Fret Over UK Economy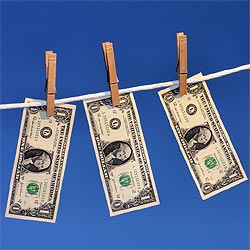 UK wealth manager Saltus has released its third Saltus Wealth Index report this week – a survey of high net worth individuals' prospects and the prospects for the UK.
The latest Saltus Wealth Index report reveals that the biggest concern of high net worth individuals is the state of the UK economy, but they remain positive about their own finances.
According to the research, one in nine HNW individuals cite the state of the economy as their biggest worry, while 17 per cent say that they feel 'unconfident' about the next six months – rising from 10 per cent in the last wealth index.
When asked about the three biggest risks to their wealth, HNW individuals cited inflation, rising energy costs and the war in Ukraine as their top concerns. Overall, one in three respondents said that inflation was a key concern, but this almost doubled to 60 per cent amongst HNW individuals aged over 55, the survey shows.
However, they remain positive about their own finances with 81 per cent saying they feel confident about the next six months.
This week, the International Monetary Fund pushed the state of the UK economy onto the global agenday by predicting that the country's economy will contract 0.6 per cent this year, and lag other developed nations because of rises in the costs of living. Hikes to tax burdens by the current government - such as to corporation tax - have been also cited by commentators as a reason for concern about the country's outlook. And a regular claim is that Brexit has harmed the country because of its departure from the European Union's Single Market.
Saltus and Censuswide surveyed more than 1,000 people in the UK with investable assets of over £250,000 ($308,000) about their attitudes towards the UK economy, their own wealth and lifestyle.
Dr Michael Peacey, senior lecturer in economics at the University of Bristol, who developed the methodology of the Saltus Wealth Index, said: "The Wealth Index has fallen eight points from 67.7 to 59.5, and every single measure that enters the Index has fallen – demonstrating that HWNIs' outlooks have fallen considerably."
"Unsurprisingly, concerns about interest rates and inflation have been the largest driving force, with over 80 per cent feeling that the increasing interest rates would put a strain on their cashflow – while confidence in the UK economy has also fallen, and there has been a noticeable reduction in the proportion believing that London will remain Europe's financial capital," he continued.
"However, while confidence has fallen markedly, things could be worse. Given the unprecedented events of 2022, this drop in confidence is unsurprising," he concluded.