Compliance
Compliance Corner: Financial Watchdog Blocks Thousands Of Misleading Adverts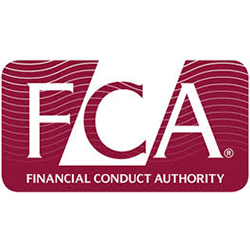 The latest compliance news: regulatory developments, punishments, guidance, permissions, new product and service offerings.
According to a recently-published report, the Financial Conduct Authority required firms to amend or remove 8,582 promotions during 2022 - 14 times more than 2021. The regulator also published more than 1,800 alerts to help prevent consumers from losing their money to scams.
The FCA has been able to achieve these increased numbers by using improved digital tools. It has also been working closely with several Big Tech companies to change their advertising policies to only allow financial promotions that have been approved by FCA-authorised firms. However, the regulator says that more still needs to be done to protect consumers.
In its efforts to combat misleading promotions, the FCA is continually monitoring social media – a major focus of its work.
In this respect, the watchdog is increasingly concerned about 'fin-fluencers' – unauthorised individuals advising people on the merits of certain investments. Their unauthorised advice could lead to action being taken against them, as has been the case with several social media influencers over the past year.
In one case, the FCA found that a director of a regulated firm was using their personal profile to promote the advice of unauthorised traders and other financial products. The FCA blocked them from using their personal social media to promote financial services and imposed a requirement on the firm to halt any financial services promotions.
The action is an example of how developments in technology create new challenges - and opportunities - for financial services and the regulators. For example, watchdogs in recent months have acted against bankers for misuse of WhatsApp and other modern channels to communicate with clients and other parties, out of fear that this circumvents insider dealing controls or could create cybersecurity risks.
Expectations
Sarah Pritchard, executive director, markets said: "Our expectations remain the same. Financial promotions must be fair, clear and not misleading. What has changed is the FCA's approach. By drawing on better technology, we're finding poor quality or misleading ads quicker. And, where we find them, we're stepping in to make firms improve them or remove them entirely."
"This year, we will continue to put the pressure on people using social media to illegally promote investments which put people's hard-earned money at risk," she added.
In a background of rising prices, the FCA is concerned that people struggling with their finances may be more susceptible to scammers or adverts showing high risk, unregulated products.
The FCA is consulting on introducing tougher checks for firms which want to approve financial promotions. These measures will ensure that it can stop harmful financial promotions by unauthorised firms and individuals quickly. The regulator will also introduce its Consumer Duty in July, under which firms will need to demonstrate that they are providing consumers with information that will help them to make effective and informed decisions about financial products and services.
The regulator is continuing to use its ScamSmart campaign to provide people with information on how to avoid investment and pension scams.