People Moves
Veteran Wealth Industry Figure Joins UK-Based Micro-Investing Platform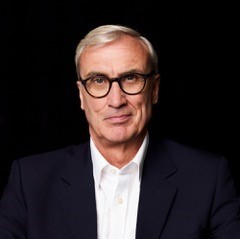 The platform, based in London, was launched in 2009 and has more than 300,000 users.
Micro-investing platform Wombat has appointed former abrdn chief executive Richard Charnock to join its board of directors.
Charnock will be the firm's first non-executive director. He retired from abrdn in May 2022 after leading the discretionary business for 15 years. He has more than four decades' experience in the wealth and asset management space. Charnock previously served as CEO of Williams de Broe and chief executive of Lloyds TSB Private Banking, Lloyds TSB IFA, and Lloyds TSB Stockbrokers.
Wombat, which launched in 2019, recently surpassed the 300,000 user mark in the UK.
In August last year, Wombat closed a Series A funding round led by Fuel Ventures, raising more than £4 million to support its growth plans. Wombat estimates that it has a total addressable market of 100 million users in Europe, where it anticipates strong demand among novice investors for its range of theme-based exchange-traded funds and curated UK, US and EU fractional shares.
The London-based organisation is expanding into Europe. "It is abundantly clear that Wombat has a huge opportunity not only in the UK but in Europe, with so many novice investors on the Continent lacking a truly engaging proposition to help them get started on their investment journeys," Charnock said.