Offshore
OPINION OF THE WEEK: How Killing UK's Tier 1 Visa Continues Non-Dom Decline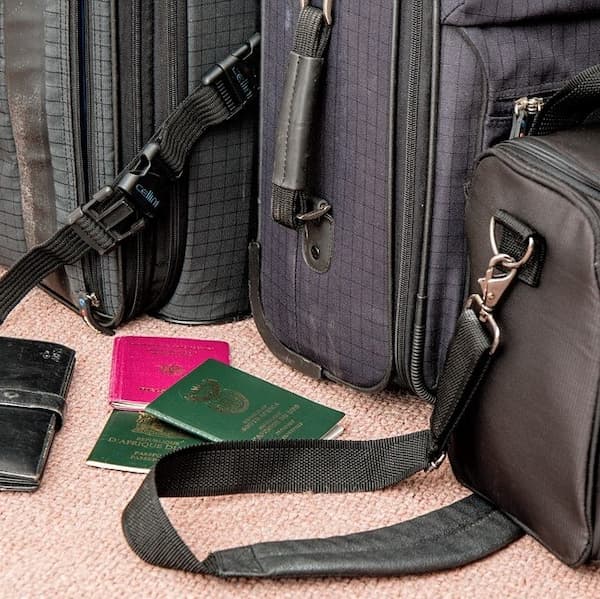 The Canada-based author of this opinion piece, responding to this news service's commentary a few weeks ago, argues that the UK closing its investor visa regime last year will continue to drag numbers down.
From Editor, Tom Burroughes: The following article is from David Lesperance, of Lesperance Associates. Based in Canada, he advises people on matters such as cross-border wealth planning and solutions. (See here for previous comments from him.) We're delighted that David has entered a recent debate that I kicked off a few weeks ago about UK resident non-domiciled (non-dom) individuals and what the numbers are telling us. As ever, this news service doesn't endorse all views of guest writers. If you want to write a guest opinion argument, email tom.burroughes@wealthbriefing.com
In a prior article, Tom Burroughes discussed a recent study that revealed a 40 per cent drop in the number of new non-dom remittance taxpayers arriving in the UK. The study related to a period that ended on 1 March 2022, however, there was an event that took place in February 2022 that is sure to accelerate this trend. Namely closing the Tier 1 visa category. While Burroughes clearly articulated the benefits accruing to the UK economy and tax purse from non-doms, in this article my goal is to take the argument further. Killing this immigration stream was a mistake, and a replacement category should be adopted in order to slow or reverse the disastrous decrease in new non-doms.
Is the UK really overrun by foreign undesirables?
For those unfamiliar with the previous Tier 1 category, applicants seeking UK residence status in the UK (aka "Leave to Remain") were required to have certain minimum liquid assets and invest those assets in share or loan capital in actively traded UK-registered companies. The Tier 1 Visa category was first introduced in 1994 and it is worth remembering that this was the era of Russian and other CIS oligarchs moving into the UK and creating what was later to be called "Londongrad." Also worth noting is that anti-money laundering and "Know Your Client" techniques and standards were in their infancy compared with those in place today. As a result, some questionable characters slipped into the UK during that early period.
Fortunately, since that time several things have happened to rid the UK of a legacy of "alleged" scoundrels and to prevent new scoundrels from gaining UK residence status. First, some of those early questionable characters died from natural and unnatural causes. Second, others self-exiled as a result of having run through the 15-year time limit on using the remittance basis that was put in place in 2015. Third, the screening of Tier 1 applicants was substantially strengthened in 2015. However, these factors did nothing to change the perception amongst politicians, journalists and the general public that these undesirables were still being allowed to immigrate to the UK.
The unwarranted February 2022 invasion of the Ukraine ordered by Russian President Putin created the perfect opportunity for the UK government to do something about this perceived problem. The government not only imposed justified sanctions against certain oligarchs with close Putin ties, it also took the opportunity to close the Tier 1 visa category within days of the invasion.
"Undesirables"
In January 2023 a report was tabled in parliament that purported to support the position that the Tier 1 visa category had been used to allow numerous undesirables into the UK. However, a critical review of the report supports my position that this contention is unsubstantiated. For example, the grand total of 10 undesirables named in the report came in the period before the 2015 Tier 1 reforms and were de minimus compared with the over 6,300 Tier 1 visa immigrants of unblemished character who came in this period. Moreover, the number of alleged undesirables who immigrated after the 2015 Tier 1 reforms was not part of the report. So the facts do not lead to the negative conclusion.
Even so, this did not stop Home Secretary at that time, Priti Patel, from saying: "Closing this route is just the start of our renewed crackdown on fraud and illicit finance. We will be publishing a fraud action plan, while the forthcoming Economic Crime Bill will crackdown on people abusing our financial institutions..." She added: "Since its introduction, the Investor Visa route has been reformed to improve its value to the UK economy and to reduce the exposure of the route to illicit finance."
She closed her speech with one clear warning to potential investors in the UK: "Settlement will now be conditional on applicants executing an investment strategy that can show genuine job creation and other tangible economic impacts. Passively holding UK investments will no longer be enough to obtain settlement."
This closing statement clearly gives credence to the theory that closing the Tier 1 category had more to do with the government not believing that passive investments were sufficiently impactful on the UK economy than with trying to keep out bad apples. This thesis was further supported in subsequent announcements that the government was going to emphasise the Start-Up Visa programme as the preferred future choice to attract businesspeople to the UK.
Unfortunately, the Start-Up Visa programme is no replacement for potential UHNW UK immigrants. This is because an applicant needs to prove that they will spend the majority of their time on the £400,000 investment involved, rather than on, say, their own £100 million + portfolio or business. The logic for such a requirement is incomprehensible.