Asset Management
What's New In Investments, Funds? – BlackRock Alternatives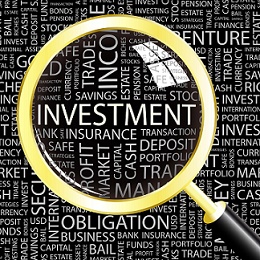 The latest news in investment offerings, financial products and other services relative to wealth advisors and their clients.
BlackRock Alternatives, through its Private Equity business, has launched two new European Long-Term Investment Funds (ELTIFs), broadening access for institutional investors and private individuals across Europe to private equity opportunities globally. BlackRock Alternatives has raised nearly €1 billion ($1.056) across two existing ELTIF funds, focused more broadly on opportunities in infrastructure and private equity, the firm said in a statement.
The BlackRock Private Equity ELTIF will aim to build a diversified portfolio of 25 to 30 co-investments, spanning a two-year investment period. It offers a fully-funded solution from launch, which entails only one payment from investors into the fund. This structure enables increased operational efficiency and helps accelerate deployment allowing for a shorter investment period and limited "cash drag." Additionally, the fund has a lower client commitment minimum of €30,000 ($32,166.97).
The BlackRock Future Generations ELTIF will aim to capture opportunities across five investment themes, including: good health and wellbeing; climate, resources; education; and financial inclusion, in alignment with the United Nation's 17 Sustainable Development Goals. The fund will be classified as Article 8, in accordance with the EU's Sustainable Finance Disclosure regulation and will seek to deliver superior long-term financial returns by supporting the growth of innovative companies. The fund will target 25 to 35 investments over a four-year investment period.
Both private equity funds aim to achieve long-term capital growth on their investments and will provide access for private investors to invest alongside leading institutional private markets investors. Taking a global approach, the funds will invest across Europe, North America, and Asia, and will have the flexibility to invest across private equity disciplines including buyout, growth equity and venture capital.
Lynn Baranski, global head of investments for BlackRock Private Equity Partners, BlackRock Alternatives, said: "We are delighted to bring these innovative products to market, offering non-institutional investors a strategy to access attractive co-investments in privately held companies alongside leading general partners with a broad diversification across multiple sectors and geographies."