Strategy
From The Editor's Chair: Bank Crashes, Digital Assets And Tech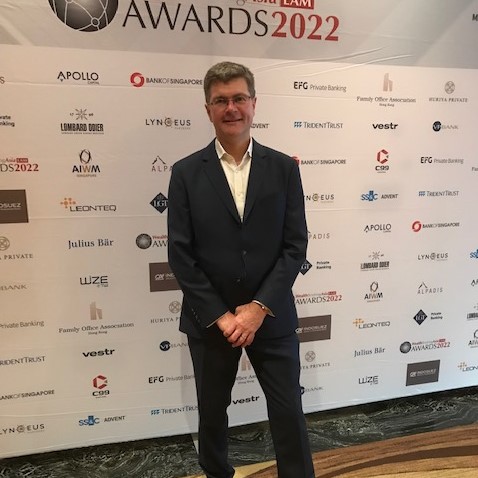 A recap and look forward around the stories and themes that grab the attention of this news service's editorial team.
As I write these words, HSBC has become the owner of Silicon Valley Bank's UK business, while authorities in the US are working on a plan to rescue the failed US arm of SVB. The biggest banking crash since Lehman Brothers in 2008, the demise of Silicon Valley Bank has put risk, leverage, and exposure to technology investments right up the agenda.
The news that the California-based bank was in deep trouble broke as the editorial and awards team were in Zurich last week to host the annual Swiss external asset manager awards. The gala evening was a great success and it was terrific to catch up with old friends and make new connections. Last week was also more difficult for Credit Suisse with news that it had to delay the publication of its 2022 annual report following a conversation with US regulators. Stay tuned.
Besides watching the doings of banks and their finances, the team are working on articles about digital technology. The trip to Zurich reminded me of how important Switerland is in this space – often ahead of certain jurisdictions including the UK. (I wrote this overview of the global sector a year ago.) We are also building out our guest article slot, with a new page on all our websites, and we want to drive our reputation as a great venue for thought leadership. Busy times for an editor!
Most of the financial results season is over. We had figures from banks such as VP Bank in Liechtenstein, and an interview published with EFG International.
Last week included International Women's Day, and it was a good moment to showcase what's going on around gender and diversity in the industry. In short: there is a lot more that has to be done. (See an article here about investor attitudes.)
March is a month for tax filing and end-of-financial year planning in certain jurisdictions, and we intend to keep on top of developments, such as the scheduled budget statement tomorrow in the UK from the Chancellor of the Exchequer, Jeremy Hunt.
In Hong Kong, we note how the noise level is growing on how the jurisdiction is working to improve its fortunes after the pandemic, and other challenges. Singapore has been able to make ground, some of which has been at the expense of its Asian rival. It will be interesting to see if this continues.
Separately, this news service has been in touch with banks and policymakers in the Middle East, in the UAE and Abu Dhabi for example, and we intend to keep abreast of developments in this important region.
Finally, last week I pondered on whether there is a double-standard in how politicians and bankers are treated for using private messaging channels such as WhatsApp. The topic is a reminder that defining legitimate privacy and staying compliant remain complex challenges when trying to balance tech convenience against proper standards.