ESG
Exclusive: Edmond De Rothschild AM Highlights Need To Clarify SFDR Rules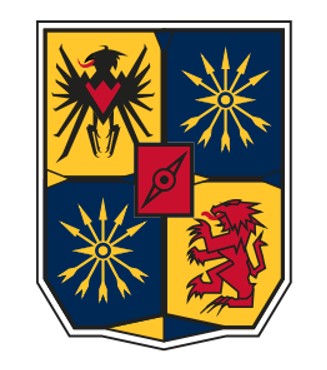 As Edmond de Rothschild Asset Management is poised to launch a new ESG-focused fixed income fund, Jean-Philippe Desmartin, head of responsible investment at Edmond de Rothschild Asset Management, discusses with WealthBriefing the need to amend current EU rules.
Jean-Philippe Desmartin at Edmond de Rothschild Asset Management highlighted in Paris this month the need to clarify the EU's Sustainable Finance Disclosure Regulation.
Speaking to this news service in an exclusive interview, Desmartin said the SFDR rules, which aim to protect against "greenwashing," are in the process of being reviewed by the EU authorities, notably concerning the definition of sustainable investment.
"Many firms have funds under Article 8 of the regulation, whilst the terms of Article 9 are being clarified. We had some funds in Article 9 but we have moved them back to Article 8 until the rules have been amended," he said. He expects this to happen in the next six months.
"Greenwashing" is a term used to describe a misleading set of claims made by an organisation about the positive impact a firm, product or service has on the environment, and it has been getting increasing attention lately.
A recent study by IQ-EQ, a Luxembourg-based investor services group, also suggests that the SFDR guidelines haven't served their full purpose as they remain too broad, meaning that asset managers can interpret definitions differently, and fall into trouble, which has stifled ESG investments.
Funds
Eighty per cent of Edmond de Rothschild's assets under management come under Article 8 of the EU's Sustainable Finance Disclosure Regulation, Desmartin added, and the firm aims to raise this to 100 per cent.
Article 8 funds promote environmental or social characteristics but do not have them as an overarching objective while Article 9 funds specifically have sustainable goals as their objective. For example, investing in companies whose goal is to reduce emissions.
Edmond de Rothschild's SRI liquid funds range covers European, emerging market and global equities, as well as fixed income, and mixed assets. Themes include healthcare, climate change, technology and human capital.
The firm said that it continues to develop this range and to broaden its scope, in order to remain as close as possible to its clients' needs. In 2020, for instance, it launched an equity fund as part of this range to support firms taking part in the energy transition, focusing on themes such as renewable energy. Its integrated approach extends across private equity, real estate and infrastructure, with new propositions focusing on social and environmental challenges not only in Europe, but also in Africa and elsewhere in the emerging world.
As was the case for many asset managers, Desmartin said that 2022 was not a good year for them, especially for ESG-focused funds when commodities such as oil were excelling. But he is more optimistic about 2023.
Climate change and biodiversity
Desmartin was also disappointed about the outcome of the 27th Conference of the Parties to the United Nations Framework Convention on Climate Change last year, and he doubts whether much progress will be made at the COP28 set to be held in Dubai later this year. He believes that it is the wrong country in which to hold the talks because it is a fossil-fuel focused region. The annual meeting will include delegates from nearly every country to negotiate goals for tackling climate change.
Nevertheless, Desmartin believes that the COP15 for biodiversity, which took place in Montreal at the end of 2022, was more positive than expected, culminating in the Kunming-Montreal agreement, signed by 196 UN countries. It includes four goals and 23 targets to be achieved by 2030, including a goal to cut food waste by half, reduce pollution caused by plastics, cut subsidies that are harmful to nature, such as fossil fuels.
He believes that 2023 will be the year of biodiversity and thinks that the "climate" and "biodiversity" COPs should be merged under the same banner, as the interdependent element of the climate and nature crises exacerbates this need. "Afforestation, for instance, is part of the solution for climate change and also an important element of biodiversity," Desmartin said.
He also underscored the importance of water on World Water Day, which took place this week, saying that it is essential that investors get involved through a responsible approach. "On the risk side, this means, for example, refusing to invest in mining sites that operate in areas of high-water stress. On the opportunity side, this means investing in companies that are at the forefront of optimal water use in the agricultural sector. Agriculture accounts for 70 per cent of the world's freshwater withdrawals," Desmartin said.