New Office
Ogier Regulatory Consulting Jersey – Launch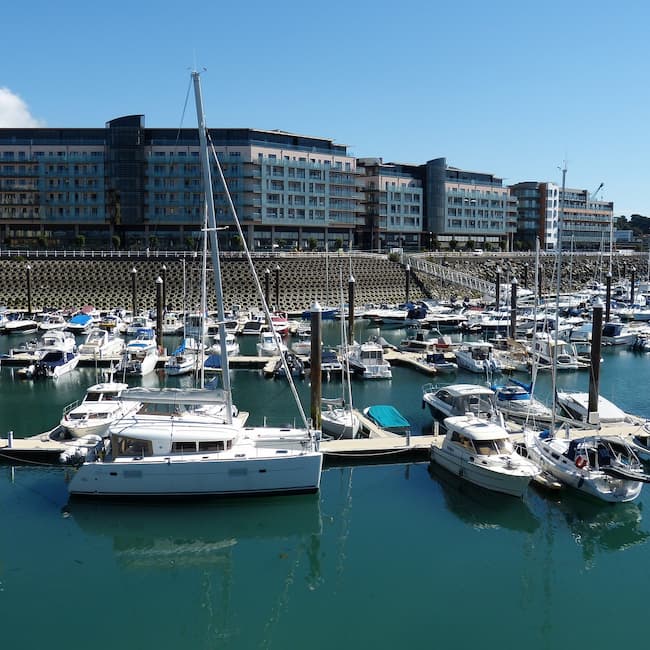 Delegates highlighted the importance of working together to remain a leading IFC.
International finance centres (IFCs) must adopt world-class regulatory regimes in the face of a continuously evolving regulatory landscape to ensure future success, delegates heard at the official launch event for Ogier Regulatory Consulting in Jersey in late March.
"Positive outcomes from independent assessments are key to ensuring that Jersey's reputation holds firm and businesses can continue to grow," was a message that came across from the event. Participants were discussing the upcoming visit to Jersey of the MONEYVAL assessment team – due in September/October – which would be meeting with a number of businesses supervised by the Jersey Financial Services Commission (JFSC) as part of its review of the effectiveness of the island's AML/CFT/CPF regime.
MONEYVAL, set up in 1997, is a permanent monitoring body of the Council of Europe and it checks on how jurisdictions comply with antip-money laundering controls and controls on terrorism finance. It also issues reports on how countries should improve their systems. Its recommendations carry considerable weight.
Senior regulatory consultant Ches Trower said the next MONEYVAL evaluation methodology would place much more focus on effectiveness, compared with the last evaluation in 2015, which focused mostly on technical compliance. Trower shared her top tips for businesses to ensure that they are prepared: "Really understand Jersey's risks and your own business's risks, consider money laundering, terrorist financing and proliferation financing risks separately, and prove what action you have taken to mitigate those risks," she said.
Representing the Government of Jersey's Financial Crime Strategy team, George Pearmain advised firms to embed risk and regulation into their culture for the good of Jersey's future, while Richard Pedley talked about the progress made in completing actions required to improve Jersey's compliance with international standards.
When quizzed on striking a balance between strong regulation and not "strangling" industry, Pearmain said that despite the significant amount of regulatory change between 2020 and 2023, more than half of the sectors in the island had seen significant growth. Based on available data, this did not appear to be in anyway "strangling" the attractiveness of Jersey as a jurisdiction. He noted that the JFSC and the Government of Jersey remained committed to working through any particular concerns with industry sectors – for example in the removal of exemptions from AML/CFT requirements.
Ogier Regulatory Consulting director Amanda Reilly also shared some of the key legislative and regulatory changes impacting industry and what they can expect this year. She stressed the importance of a positive relationship between industry and the JFSC: "It is better to be open with the regulator, ask questions if you need to, rather than risk getting it wrong," she said.
The head of Ogier Regulatory Consulting – Cayman, Dr Lisa Bowyer, shared the experiences of the Cayman Islands' own Caribbean Financial Action Task Force evaluation and advised what Jersey could learn from that process: "Get ahead of regulation rather than wait for the assessment to confirm what needs fixing," was her key point.
Action
The panel concluded that the government, regulator and industry all need to work together to demonstrate how the island is effectively managing the money laundering, terrorist financing and proliferation financing risks faced by Jersey and its individual businesses.
The Ogier Regulatory Consulting team also held industry focus groups in the run up to their launch event, sharing their expertise and advice on what action should be taken following recent legislative and regulatory changes: removing AML/CFT scope exemptions from proceeds of crime legislation, noting the failure to prevent money laundering offence which came into force last year; widening the scope within the civil financial penalties regime; and using innovative technologies to improve CDD.
Conclusion
Managing director of Ogier Regulatory Consulting, Tui Iti, said of the launch: "I am proud to be leading the Ogier Regulatory Consulting team, whose knowledge comes from practical experience of being regulators, auditors, investigators, and compliance practitioners – experts who have walked the walk – which gives us strength in depth."
Ogier Regulatory Consulting operates from Ogier's Jersey and Cayman offices.