New Office
Canoe Intelligence Targets London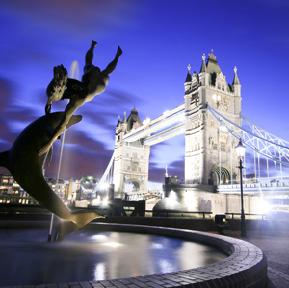 After a record year in 2022, New York-based Canoe Intelligence, a financial technology company powering alternative investment intelligence, accelerates its growth across EMEA. 
Canoe Intelligence opened its London office this week, as part of its EMEA expansion strategy.
The firm said that the location in Embankment supports regional team growth within multiple departments, and client growth within the asset servicer, institutional investor, and wealth management segments.
Canoe plans to continue expanding its London-based staff to complement its teams in the US, following a series of senior appointments recently including Rob Calder, enterprise sales executive, and Aman Soni, VP of data strategy, who both joined the London team from JP Morgan.
Calder has over 25 years of sales and client management experience, focused on the delivery of post-trade efficiencies to institutional asset owners and asset managers in EMEA.
Soni has gained varied experience across operations, private markets, strategic sales, digital innovation, and data and analytics during his seven-year tenure at JP Morgan, the firm continued.
Canoe doubled its client base to over 200 alternative investors and administrators in 2022 and sees continued growth as the demand for operational efficiencies and scale from cloud-based, machine learning solutions accelerates internationally. About 20 per cent of Canoe's clients are located in the EMEA region.
In 2023, Canoe said it expanded its coverage to 25,000+ funds processing over 10 million documents and extracting over 40 million data points annually. This results in a 94 per cent ROI on time spent collecting documents, reducing 18 hours monthly to one, and a 20x increase in the number of funds processed by each employee.
Jason Eiswerth, chief executive officer at Canoe Intelligence, said: "We are excited about London becoming a new hub for Canoe, following our successes in the American market. The location was attractive to us from both an operational and a talent perspective. As we are currently undergoing incredible growth, it is paramount that we have access to some of the brightest minds in Europe to ensure we achieve the goals we have set for 2023 and beyond."
London-based Alston Zecha, partner at Eight Roads and Canoe investor, added: "Canoe has become a mission-critical solution for the alternative investment industry in North America, with a proven track record of impressive customer results."
"The EMEA alternative investment industry is nearly the same size as North America with identical data challenges, but with no comparable local solution. By opening a hub in London, Canoe shows its commitment to creating a truly global platform: being closer to its European customers and tapping into additional talent pools to grow its world-class team," Zecha said.
The announcement follows a $25 million Series B fundraise, led by F-Prime Capital with participation from Eight Roads, and recent industry-led recognition in the European region for Canoe's people and processes for using artificial intelligence to manage alternative investment data.