Legal
High-Profile Divorces: Navigating Media Interest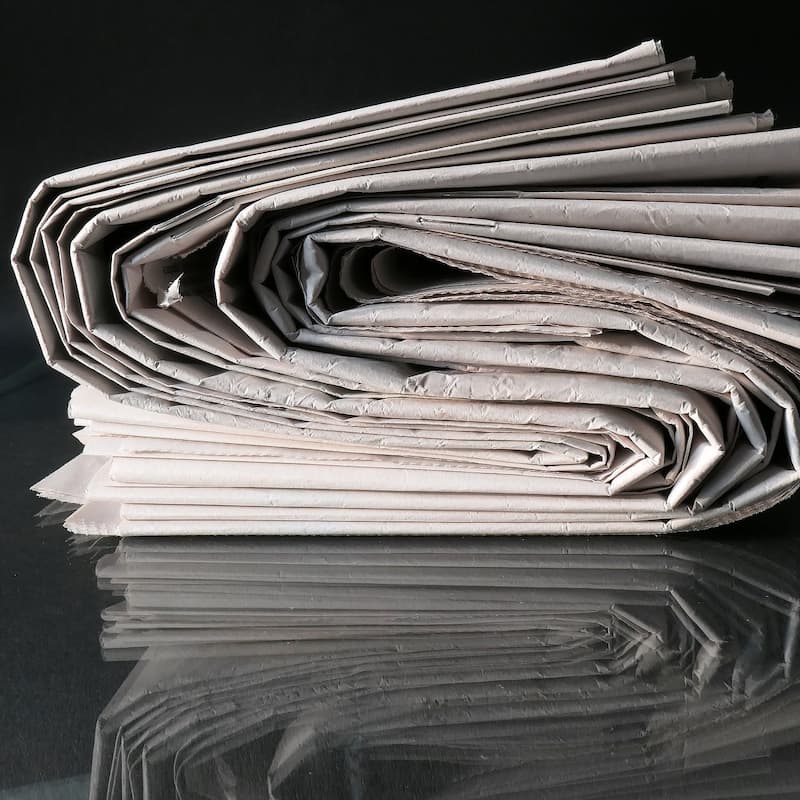 How does the world of the media intersect with divorce cases – how they are covered, what litigants should consider, and the impact of publicity? The authors of this guest article examine the territory.
The following guest article explores how divorce court cases often attract major media attention – not always for supposed public interest, but for the salacious details involved. The pain of break-ups and expensive litigation isn't eased when the media is involved. That said, divorce can be, and is, a matter that leads to important legal rulings that the media should take note of and report on.
This news service regularly carries commentaries on divorce when there are matters for private client advisors to consider, such as pre-nup agreements, the use/misuse of offshore trusts, contests over assets, and other concerns. To discuss the way that media interest can affect divorce cases, and what to think about it, are Ryan McSharry, head of crisis and litigation, and Helen Scott, senior account director at Infinite Global. The editors are pleased to share these insights as part of our continued series of guest articles. The usual editorial disclaimers apply. We welcome comments and responses. Email tom.burroughes@wealthbriefing.com
Ever since the days of Henry VIII's matrimonial difficulties, high profile splits have attracted huge public interest. And while the UK family courts are more closed off to the media than many others, UK family court judges often do permit reporting when it comes to divorces, including on financial settlements, and the behaviour of the parties.
That's bad news for anyone caught in the media's crosshairs, and high net worth divorces are more likely to attract media attention than most. Divorce litigation is frequently extremely painful and conducting it under the eyes of the world adds another layer of complication. So, what are the key reputational risks for high profile and high net worth individuals (HNWIs) heading for, or in the middle of, divorce litigation, and how can they be mitigated?
What are the risks?
Media scrutiny can be highly damaging for HNWIs, whose reputation and standing is often closely tied to their public image. One of the most obvious reputational risks that HNWIs going through divorce litigation may face is the perception that they are overly preoccupied with wealth. In high-profile divorce cases, media coverage may focus on the large sums of money involved, with some commentators suggesting that the HNWI is more concerned with protecting their wealth than with the wellbeing of their spouse and children. Whether you are a TV presenter, a CEO, or a sportsperson, that sort of negative press can wreak havoc on your personal brand, and by extension your career.
Another, more serious reputational issue that HNWIs may face during divorce litigation is the perception that they are trying to hide assets or engage in other forms of financial misconduct. In high-stakes divorce cases, there may be accusations of financial impropriety, such as hiding assets or undervaluing property. These accusations will not only be damaging to the HNWI's reputation, but they may also directly result in legal and financial consequences. Nothing makes investors run for the door faster than the prospect of working with someone in contempt of court.
Furthermore, HNWIs going through divorce litigation may also face reputational issues related to their personal lives. In high-profile divorce cases, personal details about the HNWI's life may be made public, including allegations of infidelity, drug or alcohol abuse, or other personal matters. These details can be damaging to the HNWI's reputation, and may also impact their personal and professional relationships, not to mention their children.
Avoiding the court room where possible
So what can HNWIs going through a divorce do to mitigate these reputational risks? Firstly, it is important to work closely with a reputable and experienced legal team, who can help to protect your interests and reputation throughout the divorce process. Many UK family lawyers are members of Resolution, an organisation which campaigns for a constructive approach to divorces where at all possible. A good family lawyer will be able to advise on alternatives to litigation, particularly mediation and arbitration, which will help ensure confidentiality from the outset.
If you are already involved in litigation, there are still ways to limit the damage, right up to the final court hearing. Most obviously, settling a confidential agreement with the former spouse can help to keep personal and financial details out of the public eye and will of course save costs.
Media engagement
If, however, these options have been exhausted and the media is in the background, or indeed the foreground, there may be scope to manage public image during and/or after divorce proceedings. This is likely to involve engaging with the media at some poin, to provide accurate information and combat disinformation. It is, however, vital to be mindful of the potential risks of speaking to the press during a sensitive and emotionally-charged time.
Whether and how it is appropriate to engage with the media will very much depend on the case. As noted above, the UK family courts are quite rightly wary of press intrusion and judges are likely to take a dim view of ill-timed media engagement, particularly where children are involved. In addition, if the facts of a case have attracted significant media attention before conclusion, for whatever reason, it is more likely that the judge will permit the media to report, so be aware of opening Pandora's box.
Specialist reputation management advisors will be able to work with an HNW individual and their legal team, advising on the merits of different media engagement tactics.
Protect your inner circle
Lastly, HNWIs going through a media storm of any kind should prioritise their personal and professional relationships. This will involve working to maintain strong and supportive relationships with family members, friends, and colleagues, while also being transparent and honest about proceedings and any related reputational issues. This will firstly ensure that emotional support is in place during a difficult time, and secondly avoid the (hopefully minimal) risk of information leaks. Friends and family of high-profile individuals have been known to provide information to the media even without realising it, so alert them to the possibility that they could be approached.
Conclusion
Overall, divorce litigation can be a difficult and emotionally-charged experience for anyone, but for high net worth individuals, the process can also be fraught with reputational risks. By taking a strategic approach to managing public image, and working closely with a reputable team, HNWIs can help to protect their reputation and minimise the potential impact of divorce litigation on their personal and professional lives.