People Moves
JP Morgan Creates New Private Banking US Regions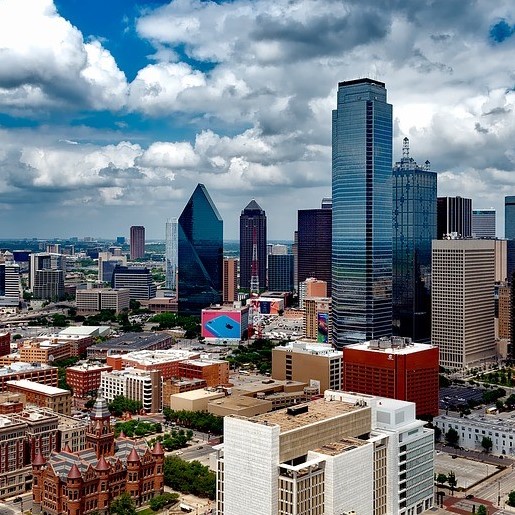 The US private bank is forming new "region" groups for parts of the country that have shown rapid growth, it says.
JP Morgan Private Bank is creating South and Midwest Regions within its broader Central Region, which includes more than 700 employees and about $300 billion in client assets.
The move highlights how areas outside the traditional wealth hotspots of the coasts are gaining ground – a move seen, for example, with the increasing focus on states such as Texas. (See an analysis here of the Dallas-Fort Worth market.) In the South Region, the bank said it has seen steady growth across these states, having doubled in assets over the last five years. As for the Midwest Region, JP Morgan said that over the past five years its private banking has expanded client assets increasing by nearly 60 per cent.
The South Region is led by Pete Chilian, region head, and Clinton Warren, region head of investments and advice. The Midwest Region is led by Neal Gram, region head, and Jeramey Lynch, region head of investments and advice.
As for the Central Region, its CEO is Elaine Agather.
The South Region covers clients across Texas, Oklahoma, New Mexico, Mississippi, Louisiana, and Arkansas. The Midwest Region covers clients across Illinois, Indiana, Iowa, Kansas, Kentucky, Michigan, Minnesota, Missouri, Nebraska, North Dakota, South Dakota, and Wisconsin.
"The private bank has ambitious growth plans across the country, and the Central Region is an important part of those plans," said David Frame, CEO, JP Morgan US Private Bank, said.
In his new role, Chilian will be directing more than 200 bankers and wealth advisors across nine cities. With two decades at JP Morgan, Chilian spent 11 years in his prior role as Dallas market manager.
Warren brings more than two decades of investment experience at the US bank; he leads more than 40 investors across the South Region to deliver advice on portfolio construction, asset allocation, and manager selection across both public and private markets. Before joining the Dallas private banking team, he managed the multinational corporate banking division for JP Morgan's Southwest region.
Gram leads more than 175 bankers and wealth advisors across eight offices. Most recently, he oversaw several of the region's existing offices and previously led its Michigan market.
Lynch oversees more than 45 investment specialists to engage with institutional clients, families, and foundations, addressing the unique requirements of significant assets. With experience at JP Morgan that dates back to 2008, he has been focused on the capital markets for 15 years. Lynch served as a global investment specialist in Los Angeles before returning to his home state of Michigan to take on senior management positions.
As part of the changes, Maggie O'Brien and Charlie Cooper have been appointed to co-lead the private bank's greater Chicago market, including nearly 100 bankers across two locations, downtown Chicago and Winnetka. Together, O'Brien and Cooper will report to Gram.
The private bank oversees more than $2.1 trillion in client assets globally.
(An earlier version of this article ran on sister news service Family Wealth Report.)