Strategy
Lombard Odier Favours Bonds In 2023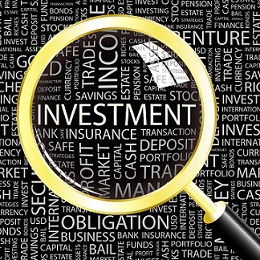 Yankai Shao, head of investments solutions, Asia, and Homin Lee, senior macro strategist at Swiss private bank Lombard Odier, present the firm's global investment and macroeconomic outlook for the second half of 2023, with insights on Asia markets.
Homin Lee, senior macro strategist at Lombard Odier believes that inflation is trending the right way, and should reach close to 3 per cent in the US towards the end of the year, falling below that in 2024.
Demand is slower and GDP growth will be lower in 2023 in the US and eurozone, Lee said at a media round table this week. He thinks that the Fed will keep interest rates at current levels, after the last hike of 25 bps to 5.25 per cent, until the second quarter of next year to avoid additional pressure on the economy.
He believes that other central banks, apart from Japan and China, will follow the policy strategy of the Fed. "The ECB is expected to do one rate hike in June, due to the strong inflation data seen recently, and then they will stop, keeping rates high for the next three to four quarters," Lee said. "Other central banks will do the same. Latin America will probably cut them earlier than others. Basically, we're looking at a less disruptive environment," he added.
China
Lee highlighted how China had a very strong rebound in the first quarter of 2023 but he questioned its strength in the second quarter. "It seems to be slowing down. Indicators are not as strong as the markets had hoped for in the second quarter," he said. Nevertheless, consumption data are still strong and domestic tourism is quite strong, going into May. This will help other service sectors such as Japan and Singapore, he said. Lee believes that the policy strategy for China will be to boost credit a bit more in the next few months. "Credit growth has been stalling recently and ideally they should give another credit push so that households can take advantage of the attractive borrowing rates," he continued.
"As inflation is quite low, it makes sense to keep rates low for longer. We do think China can achieve 5.5 per cent growth in 2023. It's important to keep pro-growth methods so that there can be a continued rebound in credit and consumption activities," Lee said.
Investment outlook
Yankai Shao, head of investments solutions, Asia, highlighted how 2022 was very negative for both equities and bonds, which is rare, but 2023 is proving to be a more balanced market.
"Bonds are rather reliable when the Fed ends its rate hikes," he said. Inflationary pressure is less than before and there will be a slowdown in economic growth in the second half of the year in the US. Shao favours the fixed income market. In credit, he prefers investment grade over high yield. He also prefers developed markets over emerging markets in fixed income.
"The future for equities is still more uncertain than the fixed income universe," Shao continued. Fundamental earnings' risks remain for equities. He maintains an underweight for US equities, with a focus on China and quality. "US equities are more expensive than the rest of world. With the reopening of China, there should be a boost for emerging market equities to help them to outperform," Shao said.
"The dollar is still too strong but it should weaken in the second half of the year. Gold is choppy in the near term and sensitive to interest rates which are at a high level," he continued. But he believes that the situation for gold will improve in September, supported by strong demand from central banks.
Wrapping up, Shao said that the firm is overweight in bonds, and favours investment grade credit over high yield. They are underweight in US equities and maintain an equity bias towards China and emerging markets and are overweight in cash.