Surveys
New Report Shows Business Exits By UK Women Up In 2022 – JP Morgan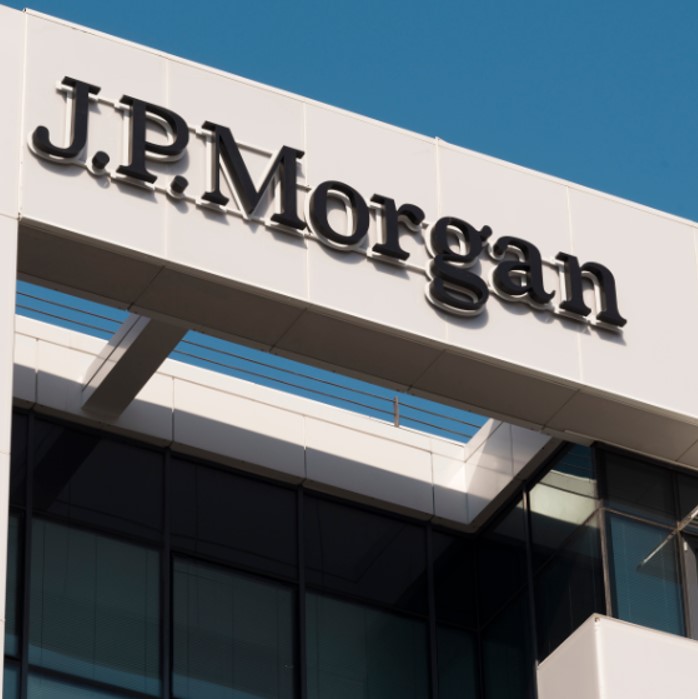 JP Morgan Private Bank has just released its Top 200 Women-Powered Businesses Report, produced using Beauhurst's data. It analyses the 13,255 high-growth companies in the UK that are founded, led, owned or managed by women; it also ranks the top 200 women-led companies.
JP Morgan Private Bank's third-annual Top 200 Women-Powered Businesses report shows that since 2013 there has been an upward trend in both the volume and total value of exits of businesses founded, led or managed by women in the UK.
According to the report, the number of women-powered businesses that have made successful exits has risen from five in 2013 to 171 in 2022. Women-powered businesses have also bucked the broader trend for the high-growth population, with the number of exits rising from 147 in 2021 to 171 in 2022, the report reveals. Meanwhile, exits among broader high-growth companies decreased from 1,044 to 885 in this period. The firm thinks that the growth in the number of exits by women-powered businesses is a testament to their resilience in challenging times.
The bank's list identifies the fastest-growing companies within the wider cohort. Companies must have reported a minimum turnover of £5 milion ($6.22 million) in their latest financial accounts (filed between July 2021 and December 2022) to have qualified for this list. The ranking has been determined by calculating a combined growth score for each company based on increases in employee headcount, sales turnover, and valuation.
The report comes as the industry tries to reinforce its efforts to be less-male dominated and more diverse.
Despite the rise in exit numbers for women-powered businesses, 2022 nevertheless saw a decrease in the total value of these exits to £1.58 billion ($1.97 billion). This was a drop from the combined exit value of £2.96 billion in 2021, the report reveals.
"This year's report found that the number of exits for women-owned, led or managed businesses continued to trend upwards over the year, which was not the case for broader high-growth population. Women-powered companies are still underrepresented in the cohort of exited businesses and not achieving the same growth in exit values," Charlotte Bobroff, co-head of UK Women & Wealth at JP Morgan Private Bank, said.
"This is underscored by the fact that 10.9 per cent of all exits by high-growth firms over the past decade were by women-powered businesses, underlining ongoing gender parity challenges women face in harnessing entrepreneurship as a means of wealth generation," she added.
Out of the top 200 companies in the report, Starling Bank, gohenry and Beauty Pie are among the top 10.
The top sectors by population for women-powered businesses tend to be digital sectors such as internet platforms (1,036), food and drink processors (935), and software-as-a-service (824). When examining the sectors based on the proportion of companies in the high-growth population, the top three are nursing and care services (57.2 per cent), consumer and retail (50.3 per cent), and educational services (49.0 per cent), the report shows.
"We found that whilst internet platform is the sector which has the highest number of active women-powered businesses, they make up less than a third of the broader population of businesses," Bobroff added. "Whilst it is reassuring that internet platforms and software-as-a-service collect the most amount of equity investment – as a proportion of the equity investment going to all high-growth companies – fashion, clothing, and ecommerce still dominates the proportion of equity, with women-powered businesses having a greater presence in these areas more so than in tech sectors," she said.
Aligning with broader trends within the high-growth ecosystem, the report shows that London is home to most women-powered businesses. The South-East, North-West, and East of England also have a considerable number of women-powered businesses.
Trends in private investment
According to the firm, private investment into women-powered businesses has grown over the past decade, rising from £630 million in 2013 to £5.75 billion in 2022. Following the drop in investment into these companies in 2020 due to the Covid-19 pandemic, private investment levels peaked in 2021 as these companies secured £6.76 billion in equity investment via 2,293 deals, the firm said.
"Amid the recent challenging macroeconomic conditions, the value of equity investment secured by businesses founded or led by women decreased by 14.9 per cent from 2021 to 2022 compared to a decrease of 9 per cent for the wider high-growth ecosystem. While this may potentially be due to the less favourable market conditions, prospective investors were deterred more so than the broader high-growth ecosystem," Bobroff added.
"But the environment for female entrepreneurs is improving. Looking back 10 years ago, women-powered businesses received just 14.8 per cent of all private investment and in 2022 women-powered businesses are achieving 23 per cent of all private investment into high-growth businesses in the UK" she said.
Women-powered businesses in this report are defined as high-growth companies that are founded, or led by women, have a management team of at least 50 per cent women, or are majority owned by women.