New Office
Dubai International Chamber Opens London Branch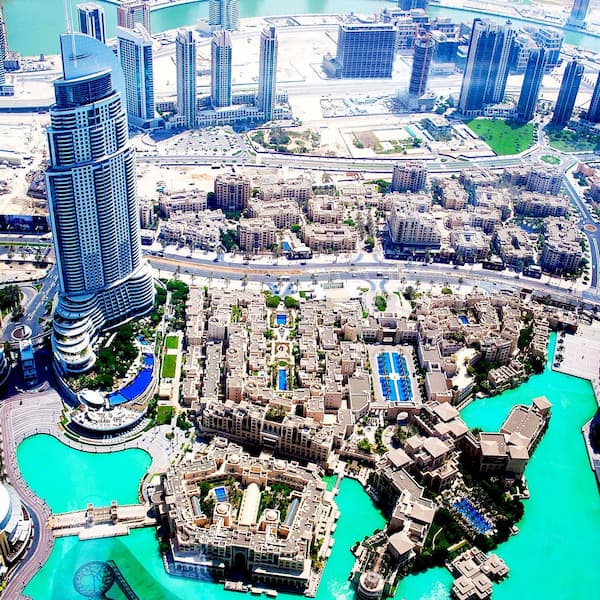 The event comes as UK relations with Gulf Co-operation Council Countries are at an important stage, given prospective trade deals – and with implications for sectors including banking and wealth management.
The Dubai International Chamber's London branch was launched last night in the setting of the city's Mandarin Oriental, Hyde Park, with senior figures present including H E Mansoor Abdullah Khalfan Juma Abulhoul, the United Arab Emirates' Ambassador to the United Kingdom, and Khalid Al Shamsi, Vice President of Operations at Dubai Chambers.
The opening of the Chamber comes at a time when the UK's links to the Gulf region are increasingly significant. Within wealth management, and as regularly chronicled by WealthBriefing, jurisdictions such as the Dubai International Financial Centre are pushing themselves forward to attract international as well as local wealth. The new office is DIC's first representative office in Europe and 20th globally.
The Chamber will bolster trade links between Dubai and the UK and support UK firms trying to relocate or expand into Dubai, and use the emirate as a base for international expansion.
This event comes at a key moment in UK-GCC relations, with the third round of negotiations surrounding a prospective trade deal having taken place in March and a fourth expected later this year. A UK-GCC trade deal could boost UK gross domestic by up to £3.1 billion ($3.9 billion) and trade by £15.8 billion in 2035.
The number of UK companies registered with Dubai Chamber of Commerce reached 9,200 at the end of 2022, registering and increase of 69 per cent since 2016.
Mohammad Ali Rashed Lootah, President and CEO of Dubai Chambers said: "As Dubai International Chambers' first international office in Europe, the opening of our 20th commercial representative office in London is a landmark occasion that will bring far-reaching benefits. The United Kingdom has always been a key strategic market for Dubai and a land of opportunity where our members can thrive as they seek out exciting new trade and investment opportunities."
Lootah added: "Today's inauguration represents another important step on our journey to consolidate Dubai's position as a leading global business destination and further strengthens the close historic economic ties between Dubai and the United Kingdom."
The opening of the London office comes as part of the Dubai Global initiative, which was launched last year by H H Sheikh Hamdan bin Mohammed bin Rashid Al Maktoum, Crown Prince of Dubai and Chairman of the Executive Council. The initiative aims to develop a powerful network of 50 international representative offices worldwide by 2030 that will support Dubai Chambers' strategic goals of attracting international business and investment to Dubai and driving the global expansion of its members.
According to Dubai Customs statistics, the UK ranked 15th on Dubai's list of trading partners in 2022, with non-oil trade achieving year-on-year growth of 28.6 per cent to reach AED29.7 billion ($8.08 billion).
Left to right: Hussein Al Ansari, Senior Manager - International Operations; HE Simon Penney, His Majesty's Trade Commissioner (HTMC) for the Middle East and Pakistan and His Majesty's Consul General (HMCG) to Dubai; HE Mansoor Abolhoul, Ambassador of the United Arab Emirates to the UK; Edward Lister, Baron Udny-Lyster; Khalid Al Shamsi, Vice President - Operations, and Noora Al Suwaidi, Regional Director - Europe & Americas.