Surveys
UK Investors Positive About Investment Returns, In Spite Of Inflation – Natixis IM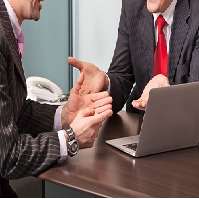 Natixis Investment Managers has released a new survey this week assessing investors concerns about their finances in a volatile and inflationary environment.
A new survey by Natixis Investment Managers shows that 73 per cent of UK investors feel positive about their finances, in spite of concerns about inflation, looming recession, and last year's stock market losses.
According to the global survey of 8,550 individual investors by Natixis IM, 69 per cent of global investors have a positive outlook about the state of their finances, which rises to nearly three quarters in the UK. UK investors have high expectations, hoping for returns of 9.3 per cent above inflation this year.
Sixty per cent of UK individual investors said inflation is their top investment concern. Fifty-three per cent believe they need to invest more to make up for inflation and 70 per cent said rising costs have made them realise that they must save more money, the survey reveals.
After inflation, 47 per cent see a recession as the biggest risk to their portfolio. This is followed by 34 per cent who said market volatility and 27 per cent who see rising rates as the biggest threats to their investments.
Two thirds of investors also cite higher everyday costs as their biggest financial fear, rising to 71 per cent amongst UK investors, the survey shows.
In addition, 43 per cent of UK investors said that a large, unexpected expense is a big concern, while 29 per cent say that one of their biggest financial fears is a tax increase. Despite recession concerns, only 18 per cent are afraid they will lose their job. Over the longer term, individuals around the world expect 13 per cent returns above inflation.
Asset allocation
In response to the new environment, the firm said that 47 per cent of investors globally have more confidence in bonds to outperform in 2023 than equities compared with 30 per cent in the UK. In the UK, 25 per cent plan to increase their bond investments in response to rising rates – far lower than the 46 per cent globally who are increasing investments in bonds.
While four in 10 UK investors said they understand the role of bonds in portfolios and the impact of rising rates on bonds, when quizzed about what happens to bonds in a rising rates environment, only 0.8 per cent of investors could provide the correct answers, 27 per cent selected one correct answer, and 54 per cent stated that they did not know, the firm added.
Darren Pilbeam, head of UK Sales, Natixis IM, said: "Volatility and inflation are certainly impacting investors' short-term outlook but longer term they are more optimistic about returns and their capacity to save for retirement. Central to achieving their goals will be working with trusted financial advisors, and the survey confirms that over half of UK investors still recognise the important role an advisor provides in navigating financial markets."