New Office
HSBC Strengthens Indian Presence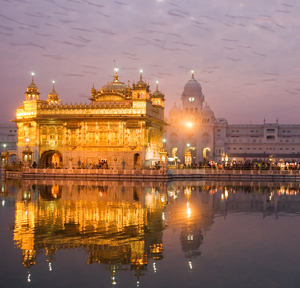 HSBC launches global private banking business in India, a move that plays to its confidence in how the fast-growing nation is an important driver of new HNW and UHNW clients.
HSBC has just launched its global private banking business in India to serve high net worth and ultra-HNW professionals, entrepreneurs and their families. It is aimed at clients with investable assets of more than $2 million.
The launch, HSBC said in a statement yesterday, shows its commitment to wealth management in Asia, offering wealth solutions, global private banking expertise, an international network and access to commercial banking and global banking and markets capabilities.
"India's acceleration as one of the world's largest and fastest-growing economies is supported by its demographics, digitisation and an enabling policy infrastructure," Surendra Rosha, co-chief executive of HSBC Asia-Pacific, said. "Today's launch of our new global private banking business will complement HSBC's leading retail and corporate banking offerings. Ultimately, we are strengthening our presence in India and diversifying our capabilities in Asia."
HSBC isn't alone in going after India's growing wealth. Other international banks with a wealth angle that have targeted India include Switzerland's Julius Baer, Liechtenstein-based LGT, UK-listed Standard Chartered (a longstanding player in the market), Rothschild & Co, and Germany's Deutsche Bank.
One of the developing world's economic powerhouses – and benefiting from the West's pivot from China as trade tensions have intensified – India's ascent as a wealth management market is gaining attention. For example, Julius Baer has noted that the country is one of the fastest growing economies in the world. See here. According to the International Monetary Fund 's world economic outlook, India surpassed the UK as the world's fifth largest economy in 2022 and is expected to overtake Japan and Germany by 2027/2028.
India also overtook China as the world's most populous country in April 2023, the UN Department of Economic and Social Affairs said. The number of UHNW individuals in India – those with more than $30 million to invest – is predicted to increase 58 per cent by 2027. The wealth opportunity in India is also represented by $2.8 trillion in AuM today, with projected growth of 8 per cent per annum by 2026, HSBC said.
Innovation and entrepreneurialism
"Entrepreneurialism and innovation are fuelling both economic growth and significant wealth creation in India. Given this, being onshore in India is essential for HSBC's ambition to be the leading global private bank for Asian, international and HSBC connected clients. We are excited to partner with our clients to protect and grow their wealth and support their ambitions for their families, businesses and legacies," Annabel Spring, chief executive officer of HSBC global private banking and wealth, said.
The London/Hong Kong-listed group said it has also added to its India presence through its acquisition of L&T Investment Management in 2022, now called HSBC Mutual Fund. It is enhancing digital, payment, lending and international banking services, as well as providing life insurance services through its joint venture, Canara HSBC Life.
HSBC said it will offer a broad range of solutions and services in India to meet the needs of its clients, including, bespoke lending and investment products and propositions such as mutual funds, bonds, portfolio management services, insurance and access to structured products, alternative investments and a direct equity execution platform.
There will be a team of relationship managers, investment counsellors, and product specialists supporting wealth planning for individuals and family offices, the bank added. Access to international banking, private investment and financing solutions across the HSBC Group (Commercial Banking, Global Banking & Markets, and global wealth hubs including Singapore, Hong Kong, the UK, the US and Dubai) and HSBC Premier Centres globally will also be provided.
The launch follows HSBC's move to introduce global private banking in Thailand in 2021, and in Mexico, the UAE, and Chengdu, Hangzhou and Shenzhen in mainland China in 2022.
For London-based HSBC, with deep links in Asia as well as the UK, the India connection is an obvious fit. This news service has explored the UK-India trade nexus here, for example.