Asset Management
EXCLUSIVE: Japanese Market Attractive Place To Invest – Nomura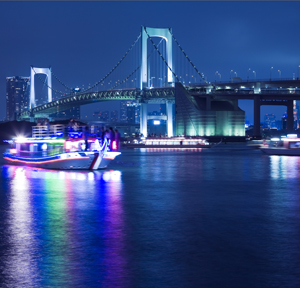 With Japan at a key point driven by corporate reform and the expectations of the new Bank of Japan Governor Kazuo Ueda's approach to monetary policy, Andy McCagg, senior client portfolio manager for Japanese equities at Tokyo-based Nomura Asset Management, discusses why the Japanese market is attractive.  
With Japanese equities up 22.6 per cent to the end of June, Andy McCagg at Nomura Asset Management believes that there are a lot of investment opportunities out there.
"A lot of investors have questioned if they should participate in the rally or whether or not it's too late. I think that in the short term, parts of the market maybe overheated, but over all in the long term, there are a lot of opportunities out there," he told this news service in London in an exclusive interview this month.
"The Japanese market is still undervalued and there's a lot of value out there," he said. "The change in corporate governance has had a positive impact and that's really important. Returns on investments and profitability have improved as a result. The sentiment has shifted regarding the change," he continued.
"The fact that Warren Buffett, an American business magnate, investor and philanthropist, has come out and said he's comfortable investing in Japan has also helped. That shifted the sentiment quite a bit considering the timing of when the flow in overseas investors came," he said. Buffett recently stepped up his investments in Japan considerably.
McCagg, who was bought up in Tokyo, believes that Japan also looks better positioned to deal with the challenges of a potential recession that the West is facing. There has been a return of inbound tourism and the country should benefit from the easing of China's zero-Covid policy, he added.
There are expectations too about the new Bank of Japan Governor Kazuo Ueda's approach to monetary policy, he said. At the July monetary policy meeting, the Bank of Japan (BoJ) maintained its yield curve control (YCC) target for 10-year Japanese Government Bonds with a range of plus and minus 50 basis points around zero. However, it introduced a more flexible approach, allowing deviations from the target range and setting a 1 per cent cap on the maximum rise in the 10-year JGB yield. The BoJ retains discretion for bond buying between 0.5 per cent and 1 per cent. Market confusion ensued, market strategist Redmond Wong said, but he believes that the BoJ's gradual departure from the YCC policy indicates potential implications for the Japanese yen's strength and USD JPY exchange rate.
McCagg also highlighted the investment opportunities in the semiconductor space. Japan is a key producer of semiconductor equipment which provides essential components of electronic devices such as mobile phones, digital cameras, as well as electric vehicles. "A number of Japanese firms have outperformed in this space and there's a lot of investment in it," he said. "Taiwan Semiconductor Manufacturing Company (TSMC) and Samsung have also built factories in the last couple of years in Japan to take advantage of this," he continued.
Japan Strategic Value Fund
"Nomura's Japan Strategic Value Fund is one of our best performers," he added. The fund aims to achieve long-term capital growth by investing in a portfolio of Japanese equity securities. It aims to take advantage of the twin themes of stock undervaluation and corporate restructuring to unlock value and outperform the TOPIX Index by +3 per cent per year, with an associated risk level of around up to 10 per cent annually. Top holdings include Japanese firm Mitsubishi.
Other funds include Nomura's Japan Small Cap Equity Fund which has also done well over the past three to five years, he said. "Now is a good time to enter the Japanese market," McCagg concluded. The benefits of investing in Japan was also the subject of our recent editiorial and a number of articles on this newswire. See here and here.