People Moves
HSBC Names New Head Of Global Private Banking In Kuwait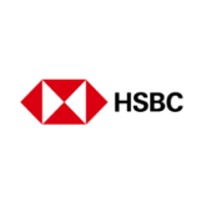 This is another example of the bank's growth strategy for global private banking in EMEA. It has been expanding coverage in key markets as part of its plan to strengthen its proposition for ultra-high net worth entrepreneurs and families and grow its wealth management business.
HSBC has appointed of Rayan Kazerooni as head of global private banking for HSBC Kuwait.
Kazerooni, who was formerly at the Dubai branch of Bank of London and the Middle East, will lead the bank's newly-launched onshore wealth management advisory services and expand HSBC's Global Private Bank offering in the country. This will involve liaising with private banking centres in the UAE, Switzerland, the United Kingdom and Singapore to grow the bank's business in Kuwait, the firm said in a statement.
The move follows a raft of new hires and expansion developments in key markets at HSBC Global Private Banking, including the launch in the past 12 months of new operations in the UAE, India and Mexico to enhance the bank's services and for wealthy individuals, families, and entrepreneurs.
Other appointments include Mario Luis Penabad as ultra-high net worth desk head for Saudi Arabia, Marco Ardigo as UHNW market head for Italy and Carl Forsgren as UHNW desk head for Northern Europe and international markets. See more here.
"HSBC Kuwait is constantly seeking to open up a world of opportunity for our clients. Providing clients with investment advice and tailored solutions that support their wealth ambitions, with seamless connections to our asset management, commercial banking, markets, and personal wealth divisions to provide an impeccable, tailor-made service adapted to the needs of wealthy families, entrepreneurs, and business owners, is an important development for HSBC in Kuwait," Samer Alabed, CEO of HSBC in Kuwait, said.
London/Hong Kong-listed HSBC has a large international banking presence in the Middle East, North Africa and Türkiye (MENAT), as well as in nine countries across the region: Algeria, Bahrain, Egypt, Kuwait, Oman, Qatar, Saudi Arabia, Türkiye and the United Arab Emirates. In Saudi Arabia, HSBC is a 31 per cent shareholder of Saudi Awwal Bank (SAB), and a 51 per cent shareholder of HSBC Saudi Arabia for investment banking in the Kingdom. Across MENAT, HSBC has assets of $71 billion.