Trust Estate
Forging Wills: Avoiding Problems In A Digital Age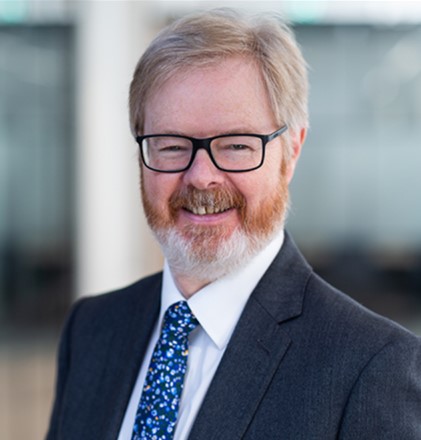 In the modern age, although technology is always progressing, the problem of forged and fraudulent wills has become more difficult to manage and detect. This article looks at a dark side of estate planning.
The following article on issues affecting wills comes from John Darnton, who is a trained collaborative lawyer. He has almost 30 years' experience of all aspects of matrimonial work, with an emphasis on resolving complex financial and child-related disputes, especially those with an international element. This topic – forging important documents – is an old one, but still relevant, and takes new twists and turns in a digital age. The editors of this news service are pleased to share this content; the usual editorial disclaimers apply. To respond, email tom.burroughes@wealthbriefing.com
Forging important documents is not a new phenomenon – as long ago as 1751 it was held that fraud was a sufficient ground to set aside a will – but media reports may suggest that it is now more prevalent, especially in the area of wills and other testamentary documents, as rising property prices have dramatically raised the stakes of inheritances.
Forging documents can have both criminal and civil consequences for the perpetrator. So, for example, there are offences which can result in substantial periods of imprisonment under the Forgery and Counterfeiting Act 1981. Because the burden of proof is lower, most often it is seen in the context of civil proceedings to challenge the validity of a disputed document but, for instance, in August a Cumbrian sheep farmer was found guilty of five charges of fraud by false representation following her attempts to get hold of her late neighbour's farm using forged documents.
All sorts of documents may be forged from birth, marriage or death certificates through to documents purporting to transfer ownership of shares or property. Wills, however, stand in a special category because of the Wills Act 1837. This provides that no will shall be valid unless:
(a) It is in writing, and signed by the testator, or by some other person in his presence and by his direction; and
(b) It appears that the testator intended by his signature to give effect to the will.
These are two of the s.9 formalities and a will that has not been executed in strict compliance with them is invalid. These formalities do not apply to other important documents such as a letter of wishes giving guidance to the trustees of a will trust.
There is a presumption of due execution of a will, but that presumption can be displaced and proof of forgery would be one way of doing so. A testamentary document will be set aside if it is determined that it was a result of fraud or forgery. The standard of proof is the civil standard (i.e. the balance of probabilities) but a high degree of proof is needed to establish fraud.
Some of the key issues which often arise with allegations of forgery are:
-- How can people spot suspicious or faked documents?
-- What should they do if they suspect forgery?
-- How can people show that a document has been faked?
In most cases the court will need to proceed on the basis of a combination of both evidence from those who may have been present when the disputed document came into existence and expert evidence from a handwriting expert. With documents such as a will where witnesses are needed to the signature it will be necessary to contact those witnesses to ascertain if they remember the person signing the document – recording will signing by video is now more common but still quite rare.
An important first step is locating and preserving the evidence that the court will need to see. This includes not just the alleged forged document, but also other contemporaneous documents known to be genuine.
In most of the cases expert evidence will be needed from an appropriate qualified and experienced forensic document examiner ("FDE"). Depending on the circumstances the FDE will use a variety of techniques:
-- If it is contended that a signature is not genuine the FDE will need a dozen or more genuine, contemporaneous signatures to use as comparisons. The FDE will look for an absence of significant differences. The FDE will need to consider that signatures can deteriorate as a result of age, infirmity, medication and visual impairment.
-- Even if the signature is genuine, the rest of the document may not be. The FDE may use a video spectral comparator to check to see if a genuine signature has been transposed onto a fake document.
-- There will need to be a detailed examination of the document as a whole to see if there are differences between the pages or the font size, line spacing etc. A properly resourced laboratory will be able to check such things as the use of differing inks and toners or even a typist's characteristics. Infrared luminescence or infrared reflection may be used to check for different types of ink.
-- Electrostatic Detection Apparatus may reveal intentions and other matters not visible to the naked eye.