Alt Investments
What's New In Investments, Funds? – Janus Henderson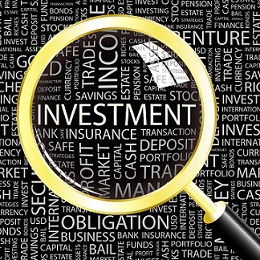 The latest news in investment offerings, financial products and other services relative to wealth advisors and their clients.
Janus Henderson
Janus Henderson has launched the Janus Henderson Global Life Sciences Equity Fund OEIC.
The fund aims to outperform the MSCI World Health Care Index by at least 2 per cent per annum over the course of a market cycle. To achieve this, it invests in companies worldwide that are addressing unmet medical needs or those aimed at maintaining or improving quality of life, the firm said in a statement last week.
The fund is an extension of the Janus Henderson Global Life Sciences Strategy, which launched more than 20 years ago. The firm said it has built one of the strongest track records in the industry. (Morningstar top 1 per cent over the last decade).
The fund will be managed by portfolio managers Andy Acker and Dan Lyons. Acker leads the firm's Health Care Sector Research team and has been managing the Global Life Sciences strategy since 2007. Acker and Lyons are supported by a team of sector specialists with scientific backgrounds who have more than 100 years of combined healthcare investment experience.
The team adopts a diversified approach across market capitalisations, geographies and the primary sub-sectors of healthcare, including investments in pharmaceuticals, biotechnology, healthcare services, and medical devices. The fund gives investors exposure to innovation in healthcare and healthcare's accelerating growth opportunities.
Key factors such as ageing populations and growing wealth are increasing the demand for healthcare, while advancements in technology and R&D are accelerating the speed to market of new products. These dynamics have spurred funding for medical research, escalating private and public investment.
"Unique to the healthcare sector is the disparity of returns between the best performing stocks and the worst – it is the widest of any sector. At the same time, large biopharmaceutical and managed care companies can offer steady returns amid periods of market volatility, thanks to their stable free cash flows. Our Global Life Sciences team – whose members include a practising physician and analysts with biomedical PhDs – focus on understanding both the science and commercial opportunities throughout the sector. This combination of expertise and experience makes our team well equipped for this highly complex and dynamic sector, as we aim to provide both growth and capital preservation for investors," Acker said.
The fund will be available as an OEIC in the UK to retail, wholesale and institutional investors and will be managed as part of the existing and long-standing Irish and US mutual vehicles.